Apple's Bud Tribble to Offer Support for 'Comprehensive Federal Privacy Legislation' at Senate Hearing on Wednesday
Apple is sending longtime employee and Vice President of Software Technology Bud Tribble to a Senate Commerce Committee hearing on Wednesday to offer support for federal privacy regulations, reports Axios.
According to Tribble's prepared statement obtained by Axios, he plans to "convey Apple's support for comprehensive federal privacy legislation that reflects Apple's long-held view that privacy is a fundamental human right."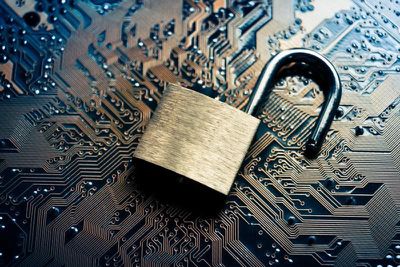 "We want your device to know everything about you; we don't feel that we should," he'll say. "These concepts have guided our design process for years because privacy is a core value at Apple, not an obligation or an aftermarket add-on."
Tribble will echo sentiments that Apple executives have shared time and time again, explaining Apple's belief that customers have a right to keep their personal information private, a stance that differs from companies like Facebook and Google.
Back in June, Apple CEO Tim Cook said in an interview that privacy "from an American point of view" is one of the "key civil liberties" defining what it means to be American. Cook has also said multiple times that Apple's customers are not its product.
"We could make a ton of money if we monetized our customers," Cook said in March. "If our customers were our product. We've elected not to do that. We're not going to traffic in your personal life."
Tribble will be testifying before the US Senate Committee on Commerce, Science, and Transportation alongside representatives from other tech and media companies that include Amazon, Twitter, Google, AT&T, and Charter Communications.
Ahead of the meeting, the National Telecommunications and Information Administration, part of the U.S. Department of Commerce, released a proposal for consumer data privacy protection and is seeking public comment. The NTIA is asking for feedback on certain desired outcomes for organizational practices:
Organizations should be transparent about how they collect, use, share, and store users' personal information.
Users should be able to exercise control over the personal information they provide to organizations.
The collection, use, storage and sharing of personal data should be reasonably minimized in a manner proportional to the scope of privacy risks.
Organizations should employ security safeguards to protect the data that they collect, store, use, or share.
Users should be able to reasonably access and correct personal data they have provided.
Organizations should take steps to manage the risk of disclosure or harmful uses of personal data.
Organizations should be accountable for the use of personal data that has been collected, maintained or used by its systems.
These are the same kind of topics that will be explored during the privacy-focused Senate hearing, which is designed to "examine the privacy policies of top technology and communication firms" as well as review the "current state of consumer data privacy."
Update: Tribble's prepared remarks are embedded below.
Note: Due to the political nature of the discussion regarding this topic, the discussion thread is located in our Politics, Religion, Social Issues forum. All forum members and site visitors are welcome to read and follow the thread, but posting is limited to forum members with at least 100 posts.