In March, Feral Interactive announced that its latest video game port for macOS would be the adventure game Life is Strange: Before the Storm, and at the time said it would launch in the spring. After a delay, the prequel is set to release next week on Thursday, September 13 on macOS and Linux.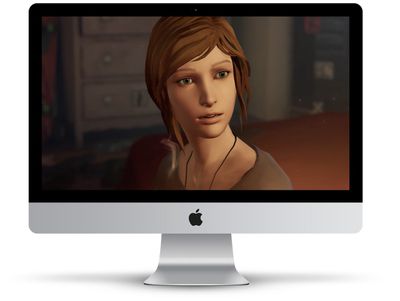 Life is Strange: Before the Storm was originally developed by Deck Nine and published by Square Enix on consoles and PCs in August 2017. The story takes place three years before the events of the original Life is Strange, tracking the friendship between rebellious sixteen-year-old Chloe and a popular schoolmate named Rachel.
Gameplay puts players in the shoes of Chloe as she must make choices that ultimately shape a branching story with multiple endings influenced by every decision. One of the main gameplay hooks of the game is "Backtalk," which the developers describe as a "risk and reward-based system" in which Chloe uses her wit to provoke NPCs or get her way.
The game requires macOS High Sierra 10.13.5 or higher, an Intel Core i5 2.0 GHz processor, 8GB RAM, and 28GB of hard drive space. Required graphics cards include 1GB Nvidia 650M or better, 2GB AMD Radeon R9 M290 or better, or 1.5GB Intel Iris 5100 or better. The full list of supported Macs can be found below:
All Mac Minis since Late 2014
All 13" MacBook Pros released since 2013
All 15" MacBook Pros released since mid 2012 with a 1GB graphics card or better (Mid 2015 models with an AMD 370X are not supported.)
All 21.5" iMacs released since late 2013
All 27" iMacs released since late 2013 (Late 2012 models with Nvidia 675 or Nvidia 680 graphics are also supported.)
All 27" iMac Pros released since late 2017
All Mac Pros released since late 2013
Life is Strange: Before the Storm includes three episodes that make up the base game, and will also come in a Deluxe Edition that includes all three episodes as well as all available additional content, including the bonus episode "Farewell." The Deluxe Edition will be priced at $24.82 and is available to pre-order beginning today on the Feral Store.