Apple Releases Firmware Update for AirPort Express With AirPlay 2 Support
Apple today released updated 7.8 firmware for 2012 802.11n AirPort Express models, introducing support for AirPlay 2.
The new software can be downloaded onto compatible AirPort Express devices using the AirPort Utility app for iOS devices.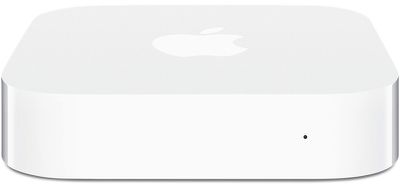 After downloading the firmware update, AirPort Express users have reported being able to target the AirPort Express right alongside other AirPlay 2 devices when running iOS 11.4.1 or iOS 12. With the AirPlay 2 update, 2012 AirPort Express models offer support for multi-room audio and are able to work with other AirPlay 2 devices such as the HomePod, the Apple TV, and Sonos speakers.
There has been speculation that the AirPort Express would be updated to include AirPlay 2 support after the accessory started showing up in the Home app as an AirPlay 2 accessory in the iOS 12 beta.
Apple in April announced that its entire AirPort wireless router lineup, AirPort Express included, had been discontinued. Apple sold the AirPort Express until available stock ran out, but it is no longer available for purchase at this time.
Because the AirPort Express was discontinued, it wasn't clear if it would indeed gain AirPlay 2 support because Apple's AirPort unit was disbanded, but Apple did indeed opt to introduce support for customers who are still using the AirPort Express units.
Apple plans to provide service and parts for current AirPort Base stations for the next five years.