Denon and Marantz AV Receivers Updated With AirPlay 2 Support
Audio accessories from Denon and Marantz are gaining support for AirPlay 2 through firmware updates that are being distributed starting today.
With the AirPlay 2 update, compatible Denon and Marantz devices offer support for multi-room audio and are able to work with other AirPlay 2 devices such as the HomePod, the Apple TV, and Sonos speakers.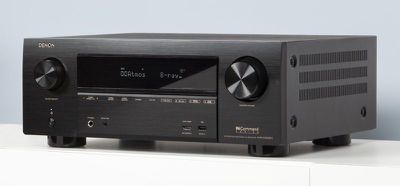 Both companies offer multiple AirPlay 2-compatible receiver options that are being updated with AirPlay 2 support.
Apple maintains a list of AirPlay 2-compatible speakers, both released and upcoming, on its HomeKit website, but its listings for Denon and Marantz are not complete. A full list of the AirPlay 2-compatible devices the two companies are said to be offering was shared in May by Poor Audiophile.
Both the Marantz and Denon brands are owned by Sound United, which also owns the Polk brand. Polk is not listed on Apple's HomeKit site, but it is a partner on the main AirPlay website. It's not clear when Polk devices will receive AirPlay 2 updates, but it does not appear that new firmware is rolling out as of yet. The same goes for Definitive Technology, another Sound United brand that is expected to get AirPlay 2 support at some point.
Denon and Marantz join Sonos in offering AirPlay 2-compatible devices, but many other brands are working on AirPlay 2 support as well, including Beoplay, Devialet, Libratone, Naim, Bowers & Wilkins, McIntosh, Bose, and others.