Apple Responds to U.S. House Committee on Energy and Commerce: 'The Customer is Not Our Product'
Last month, the U.S. House Committee on Energy and Commerce sent letters to Apple and Google parent company Alphabet with 16 multi-part questions about how the companies handle customer data.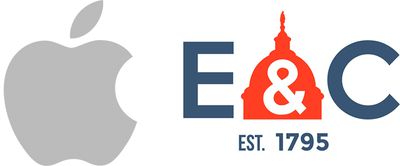 Apple has since responded to the letter, reiterating the company's belief that "privacy is a fundamental human right" and that it purposely designs its products and services to minimize its collection of customer data.
Timothy Powderly, Director of Federal Government Affairs at Apple, responded on behalf of Apple CEO Tim Cook:
Dear Mr. Chairman:

Thank you for your inquiry regarding the capabilities of Apple iPhone devices. Not all technology companies operate in the same manner— in fact, the business models and data collection and use practices are often radically different from one another. Apple's philosophy and approach to customer data differs from many other companies on these important issues.

We believe privacy is a fundamental human right and purposely design our products and services to minimize our collection of customer data. When we do collect data, we're transparent about it and work to disassociate it from the user. We utilize on device processing to minimize data collection by Apple. The customer is not our product, and our business model does not depend on collecting vast amounts of personally identifiable information to enrich targeted profiles marketed to advertisers.

Because we strongly believe the customer should control their personal information and the way it's used, we provide a number of easily accessible resources on our website so that they can make wise choices. Most of your questions are addressed in public-facing documents such as our privacy website, which can be found at www.apple.com/privacy. In addition, we recently answered similar questions from Senator Charles Grassley, and our responses are available online.

Innovation at Apple means designing a new product or service with customer privacy as a key element of design, and not an obligation. We hope that the responses below are helpful in understanding these topics and make clear Apple's position that customers are entitled to transparency, choice, and control over their personal information. We would be pleased to brief Committee staff at your convenience.
Apple provided detailed responses to all 16 questions, and background information on location services, in its full-length letter.

Note: Due to the political nature of the discussion regarding this topic, the discussion thread is located in our Politics, Religion, Social Issues forum. All forum members and site visitors are welcome to read and follow the thread, but posting is limited to forum members with at least 100 posts.