Apple Reports 3Q 2018 Results: $11.5B Profit on $53.3B Revenue and 41.3M iPhones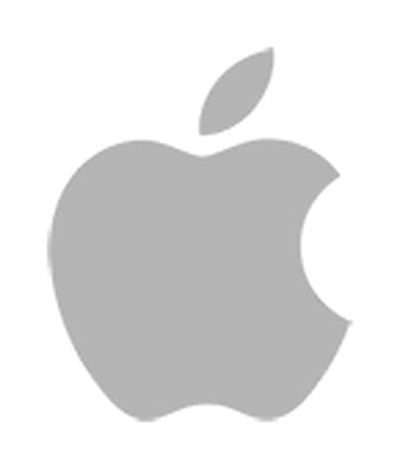 Apple today announced financial results for the third fiscal quarter of 2018, which corresponds to the second calendar quarter of the year. For the quarter, Apple posted revenue of $53.3 billion and net quarterly profit of $11.5 billion, or $2.34 per diluted share, compared to revenue of $45.4 billion and net quarterly profit of $8.7 billion, or $1.67 per diluted share, in the year-ago quarter.
Gross margin for the quarter was 38.3 percent compared to 38.5 percent in the year-ago quarter, with international sales accounting for 60 percent of revenue. Apple also declared a quarterly dividend payment of $0.73 per share, payable on August 16 to shareholders of record as of August 13.


Apple sold 41.3 million iPhones during the quarter, up slightly from 41.0 million a year earlier, while Mac sales fell to 3.72 million units from 4.29 million units in the year-ago quarter. iPad sales rose slightly to 11.55 million from 11.42 million.
"We're thrilled to report Apple's best June quarter ever, and our fourth consecutive quarter of double-digit revenue growth," said Tim Cook, Apple's CEO. "Our Q3 results were driven by continued strong sales of iPhone, Services and Wearables, and we are very excited about the products and services in our pipeline."
Apple's guidance for the fourth quarter of fiscal 2018 includes expected revenue of $60–62 billion and gross margin between 38 and 38.5 percent.


Apple will provide live streaming of its fiscal Q3 2018 financial results conference call at 2:00 PM Pacific, and MacRumors will update this story with coverage of the conference call highlights.
Apple's conference call has concluded. A rough transcript is ahead...

1:38 pm: AAPL is currently up around 2 percent in after-hours trading.
1:42 pm: We'll have to wait until Apple releases its 10Q report tomorrow for an updated total number of outstanding shares, but it is oh-so-close to becoming the world's only trillion dollar publicly traded company.
1:44 pm: As expected, this is Apple's best third quarter ever. $53.3 billion revenue from April 1 through June 30 of 2018 easily topped Wall Street forecasts. Apple approached the high end of its own guidance, which was $51.5 billion to $53.5 billion.
1:49 pm: Apple forecasts revenue of $60 billion to $62 billion in its fourth quarter, which began July 1 and runs through September 29. That would be another record-breaking quarter for the company in terms of fourth-quarter revenue.
1:50 pm: AAPL now up around 2.5 percent in after-hours trading.
1:56 pm: iPhone unit sales are up less than 1 percent year-over-year, but its average selling price is $724, which easily beat the average expectation of $694. iPhone ASP was $728 last quarter and $606 in the year-ago quarter. We'll call it the iPhone X Effect™.
2:01 pm: Not many weak spots in Apple's results today. Perhaps most notable is a 13 percent decline in Mac unit sales. ~3.7 million this quarter vs. ~4.3 million in the year-ago quarter. Besides the iMac Pro, the entire Mac lineup was quite outdated during the quarter. Apple didn't refresh the MacBook Pro until 12 days after the quarter ended.
2:02 pm: Apple is providing opening remarks on its earnings call. About to get underway.
2:04 pm: Tim Cook has come on the call and is reviewing Apple's earnings results, which can be reviewed in this article above.
2:04 pm: iPhone active installed base grew by double-digits in the quarter due to loyal customers and switchers. 98% customer satisfaction rate according to 451 Research.
2:05 pm: Cook says Apple is still on target to double its Fiscal 2016 Services revenue by Fiscal 2020.
2:05 pm: Apple now has over 300 million paid subscribers.
2:06 pm: App Store set a new June quarter revenue record.
2:06 pm: App Store developers have earned more than $100 billion since it launched.
2:08 pm: Strong growth in other services. Apple Music grew by over 50 percent on a year-over-year basis. AppleCare revenue grew at its highest rate in 18 quarters, partly due to our expanded distribution. Cloud services revenue up over 50% year-over-year.
2:08 pm: Number of articles read on Apple News more than doubled year-over-year.
2:09 pm: Apple Pay is launching in Germany later this year.
2:09 pm: Tim Cook says Apple Pay did more transactions than Square, but called Square a "great company."
2:10 pm: Cook says AirPods remind him of early days of iPod, when he saw white earbuds everywhere he went.
2:11 pm: Apple Pay is coming to 7-Eleven and CVS this fall.
2:12 pm: Apple's Wearables revenue exceeded $10 billion over the last four quarters. This primarily includes Apple Watch, AirPods, Beats. 60% growth year-over-year. Apple Watch had a record June quarter, with growth in the mid-40-percent range.
2:14 pm: Tim Cook reviewed iOS 12 features, now reviewing macOS Mojave features.
2:15 pm: Likewise with watchOS 5 and tvOS 12. We've already covered all of these features in our Roundups, so view those if you want a recap.
2:16 pm: Charter Communications will begin offering Apple TV 4K to its customers in nearly 50 million U.S. households.
2:16 pm: This fall, iTunes will be home to the largest collection of Dolby Atmos movies.
2:18 pm: Great momentum in Everyone Can Code and Everyone Can Create initiatives in education sector. Creating job opportunities, especially in the app economy.
2:18 pm: Apple couldn't be more excited about the products and services in its pipeline.
2:19 pm: Tim Cook hands the call over to Apple's CFO Luca Maestri.
2:19 pm: Apple saw year-over-year growth in all of the geographic segments it tracks. Apple grew in each of its top 15 markets, with especially strong performance in U.S., Hong Kong, Russia, Middle East, and Africa.
2:21 pm: Net income was $11.5B. Up $2.8B, or 32%, over last year. New June quarter record. Diluted EPS were $2.34, up 40% YoY. Cash flow from operations at $14.5B. iPhone revenue grew 20% YoY. iPhone ASP increased to $724, from $606 in year-ago quarter, driven by strong performance of iPhone X, iPhone 8, iPhone 8 Plus across the world. 41.3M iPhones sold, double-digit unit growth in several markets, including U.S., Canada, Germany, Switzerland, Middle East, Africa... iPhone channel inventory reduced by 3.5M during quarter.
2:22 pm: Best results ever for Services. All-time record $9.5B revenue. Included favorable $236M amount from various lawsuits.
2:24 pm: Almost half of iPad purchases in the quarter were by customers new to iPad. 60% for Mac.
2:26 pm: Apple seeing strong interest in Apple Business Chat. Customer service via iMessage.
2:27 pm: Earlier this month, Apple announced that satellite TV provider DISH, concessions operator Aramark (at Citizens Bank Park, home of the Philadelphia Phillies), hotel chain Four Seasons, food and gift producer Harry & David, and credit card company American Express are adopting Business Chat.
2:28 pm: Apple hosted more than 250,000 Today at Apple sessions in the quarter. New topics on music and photography. Apple opened its 50th retail store in Greater China during the quarter, and a new store in Milan, Italy.
2:29 pm: Apple ended the quarter with $243.7B in cash + marketable securities. Net cash position of $129.1B. Apple aims to reach a net cash neutral position over time.
2:29 pm: Apple repurchased $20 billion worth of AAPL shares during the quarter as part of its buyback program. 112.8 million shares repurchased through open market transactions during the quarter.
2:30 pm: Maestri reviewing Apple's guidance for its fourth quarter: revenue between $60 billion and $62 billion, gross margin between 38 percent and 38.5 percent, operating expenses between $7.95 billion and $8.05 billion, other income/(expense) of $300 million, tax rate of approximately 15 percent before discrete items.
2:31 pm: Q&A time.
2:32 pm: Katy Huberty, Morgan Stanley: You're on track to reach your Services revenue target earlier than planned. What's the plan over next 3–5 years? Also, a question about gross margins.
2:33 pm: Tim Cook: We're pleased with our Services results, with double-digit growth across all geographic segments. And record June quarter for App Store, iCloud, etc. In terms of next leg of this, given the momentum we're seeing across the board, we feel great about our current services, but obviously we're also thrilled about our pipeline, which has some new services in it as well (read: streaming TV service).
2:36 pm: In terms of gross margins, Maestri is talking about how foreign exchange rates (since Apple reports its earnings in U.S. dollars) have long been a significant headwind. U.S. dollar has appreciated lately.
2:36 pm: Shannon Cross, Cross Research: Can you reflect on iPhone sales? Nine months of experience with a high-end, fully featured phone (iPhone X), what are you seeing in terms of what customers want? How are you thinking about your competitive position?
2:37 pm: Tim Cook: We've had on an average weekly basis, growth in units of mid-single-digits, and ASP growth of double-digits. iPhone X in particular, it's the most innovative smartphone on the market; we priced it at a level that represented the value of it. We could not be happier that it has been the top-selling iPhone since it launched. We feel terrific about iPhone X.
2:39 pm: Tim Cook: Top 3 selling phones in Urban China. iPhone X was #1 and has been for a couple quarters. iPhones make up top 3 of 5 smartphones in US, UK, and Japan. Difficult sometimes to read over exactly what's happening in the market, but given the industry numbers we've seen, it's clear we picked up global market share and market share in several countries. Not only iPhone, iPad as well.
2:39 pm: Cross: Can you talk a little bit about Greater China? Obviously the iPhone doing well, but obviously some concern in the trade world about impacts?
2:44 pm: Cook: This is the fourth consecutive quarter we've hit double-digit growth in Greater China. I mentioned how well iPhone X is selling. We did pick up share in iPhone and iPad. If you look more holistically at our whole line… it did extremely well… there. In terms of tariffs themselves, our view on tariffs is that they show up as a tax on the consumer, and wind up resulting in lower economic growth, and sometimes can bring about significant risk and unintended consequences. That said, the trade agreements the U.S. has with other major economies, they're very complex, and it's clear some are in need of modernization. We've made it clear that tariffs aren't the right approach to that. We're sort of encouraging dialogue related to that. In terms of recent passages, U.S. imposed tariffs on imported steel. Two others that impact about $50B worth of goods from China. If you look at those 3 tariffs, none of our products were directly affected by the tariffs. A fourth includes goods valued at $200B, also focused on goods imported from China, that one is out for public comment. Probably like everyone else, we're evaluating that one, and we'll be sharing our views on it with the administration before the comment period. It's a tedious process... we're going through that now... we'll be sharing our results later on those. Of course, the risk associated with more of a macro-economic issue... such as economic slowdowns or currency fluctuations... hard to quantify. We're optimistic this will all get sorted out... each country can only prosper if the other does. Of course, the world needs both the U.S. and China... that said, I can't predict the future, but I am optimistic that the countries will get through this. We are hoping that calm heads prevail.
2:45 pm: Brian White of Monness, Crespi, Hardt asks a question about original content and Apple Music subscribers.
2:47 pm: Tim Cook: We think we can do some original content together [with Oprah Winfrey]. As you know, we hired two highly respected television executives in the past year... they've been here for several months now. Working on a project that we're not really ready to share all the details of yet. I could not be more excited about what's going on there. We have great talent in the area that we've sourced from different places -- and feel very good about what we will eventually offer. In terms of the key catalyst of changes, cord-cutting is probably going to continue accelerating, and likely at a higher rate than many expect.
2:48 pm: Tim Cook: We expect dramatic changes in the content industry. We're happy to be working on something, just not ready to talk about it today.
2:48 pm: Tim Cook: Apple Music now has well over 50 million listeners (paid + trial users).
2:50 pm: Toni Sacconaghi, Bernstein: As we think about modeling Q4, iPhone ASPs are usually up 2–4% sequentially. How should we be thinking about Q4 ASPs?
2:51 pm: Maestri: As you know, we do not provide guidance for either units or ASPs for any product category. Overall, we expect revenue to increase by 16-19% year-over-year in Q4... driven by iPhone, Services, Wearables…
2:52 pm: Sacconaghi: Tim, can you comment on the health of the smartphone market? Replacement cycles? What impact, if any, of wider availability of less-expensive replacement batteries for iPhones?
2:55 pm: Tim: I think the smartphone market is very healthy. The best market in the world to be in for someone in the business we're in. From our POV, whether it grows 1% or 2%, or 5% or 6%, or 10%, or shrinks 1% or 2%... it's a great market. If you look at the cycle, which I'll define as Q1–Q2–Q3, you'll see we've grown mid-single-digits on an average weekly sales basis. Double-digits on ASP basis. In terms of replacement cycles, some are lengthening. I think the major catalyst for that is probably the subsidy plans becoming a much smaller percentage of total sales around the world than they were at one time, and so I think some are lengthening, but I think for us, the thing we always have to do, is come out with a really great, innovative product. I think iPhone X shows when you deliver that, there's enough people there that will like that, and it can be a really great business. In terms of our installed base, which is something very important to us, as it is one of the key drivers of Services, our active installed base on iPhones grew double-digits over last year during the quarter. So, we're thrilled about it. You can see that carrying through to the Services line and the growth we had there. In terms of batteries, we have never done an analysis internally about how many people decided to get a lower-priced battery vs. buying a new phone. It was never about that for us. It was about doing something great for the user. I think if you treat the user and customer well, you have a great business over time.
2:56 pm: Laura Martin, Needham: There is a war in the home/Internet-of-Things space. How do you feel about the importance of being in the home, and whether it threatens your position outside the home if you lose that?
2:58 pm: Tim Cook: The home business is bigger than the HomePod and Apple TV. Everyone has their iPhone and Mac and iPad at home too... so in terms of the Siri access point, as you can tell from the 100 billion number I quoted, there's an extraordinary amount of usage of these products for home-related functions. I do it everyday for home automation. Part of it is on HomePod, part of it is Apple Watch, and the iPhone, and iPad. I think home is important. Work is important. The movement between the two is important. Health is important. iPhone has become the repository that goes across the whole of your life, not something that is meant for just a portion of it. We're focused on all of those things.
2:58 pm: Laura Martin: Are AirPods, Beats, Apple Watch, etc, on-ramps into Apple ecosystem, or is it the iPhone?
2:59 pm: Tim Cook: A lot of people that buy Apple products buy for the whole ecosystem, even though they might not currently use all the different products.
3:00 pm: Tim Cook: It's clear from communications I've had with users that some of them are attracted to the iPhone because of the Apple Watch... the reverse is also true.
3:00 pm: The call has concluded. A replay will be available on Apple's Investor Relations website later today for a week.
3:01 pm: Stay tuned to MacRumors for more coverage.