Apple Says 2018 MacBook Pro Throttling is a Bug, Fix Available Now in New macOS Update
Apple this morning released a new supplemental update to macOS High Sierra 10.13.6, which is designed to address a bug that caused the new eighth-generation quad-core and 6-core Intel processors in the 2018 MacBook Pro models to throttle inappropriately.
The new macOS High Sierra update can be downloaded through the Software Update function in the Mac App Store on all 2018 MacBook Pro models. Today's supplemental update (build number 17G2208) is limited to those machines and is not available for other Macs. A direct link to download the update is also available.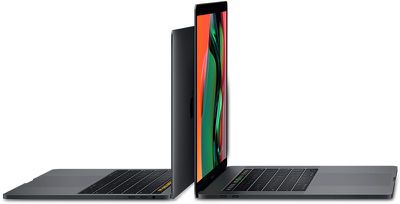 According to Apple, the throttling seen in the higher-end 2018 MacBook Pro with Core i9 chip and other 2018 MacBook Pro models is unintentional.
The throttling issue first came to light on July 17, a few days after the first new 2018 MacBook Pros began shipping out to customers. YouTuber Dave Lee tested the top-of-the-line 2018 15-inch MacBook Pro with 2.9GHz Core i9 chip using Adobe's Premiere Pro and found that it was underperforming compared to a 2017 MacBook Pro with a Core i7 chip.
Multiple other tests followed from customers and media sites that obtained one of the Core i9 machines, and many
came to the same conclusion
, that there was an unusual amount of throttling that was impacting the machine's performance. It was not entirely clear if other 2018 MacBook Pro models were throttling unintentionally, but Apple's patch today suggests that was the case.
While there were many theories as to what was causing the throttling, Apple has discovered that there was a missing digital key in the firmware that impacted the thermal management system, driving down clock speeds under heavy thermal loads. This is what has been addressed in today's update.
Apple has apologized to customers who have experienced less than optimal performance on their new 2018 machines.
Following today's update, customers who own a 2018 MacBook Pro should see an appropriate level of throttling that is common to all devices under heavy load and does not impact performance to the point where the machine is underperforming compared to earlier, less powerful models.
Apple says that customers can expect the new 15-inch MacBook Pro to be up to 70 percent faster and the new 13-inch MacBook Pro to be up to 2X faster than 2017 models, as outlined in the performance results on the company's website.