Apple Music Reportedly Surpasses Spotify Subscriber Count in the U.S.
Apple Music has now surpassed Spotify's subscriber count in the United States, according to an industry source who spoke to Digital Music News.
The anonymous source, said to be a major U.S.-based distributor, is said to have shared a report with the website detailing the subscriber tallies of several streaming music services, including Apple Music, Spotify, Tidal, and Sirius XM.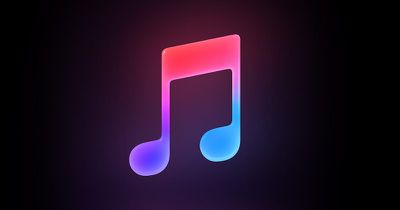 Among primarily on-demand music streaming services, the report says both Apple Music and Spotify have more than 20 million subscribers in the U.S., with Apple now "a hair ahead" with "20 million plus" members. The exact figure was reportedly withheld on request of the source to protect confidentiality.
In February, The Wall Street Journal reported that Apple was gaining U.S. subscribers at a higher rate than Spotify. Apple's US-based subscriber growth rate was believed to be 5 percent in the U.S., compared to Spotify's 2 percent. Based on those figures, the report predicted Apple Music would surpass its biggest rival in the summer.
Apple's growth was said to be due in part by the increasing numbers of devices in consumers' hands. Since the WSJ report, Apple has also released its HomePod speaker, which includes features specific to Apple Music.
Apple's service recently surpassed its single-day streaming record, with Drake's fifth album, Scorpion, notching up over 170 million streams in its first 24 hours of availability. Spotify was unable to keep up with its rival's streaming figures for the album, despite Apple Music having around 120 million fewer subscribers than Spotify, suggesting Apple won via stronger user engagement.
In May, Apple CEO Tim Cook said Apple Music had over 50 million users worldwide on either paid subscriptions or free trials. However, that figure still put Apple Music some ways off Spotify, which said it had 75 million paying subscribers as of March 31. Spotify has a much larger total of at least 170 million active users due to the free, ad-supported tier that it offers.
Apple Music has been a major contributor to the continued growth of Apple's services category, which brought in $9.1 billion revenue in the second fiscal quarter of 2018, an increase of 31 percent on a year-over-year basis. Other service-related revenue includes App Store and iTunes Store sales, paid iCloud storage, licensing, and more.