Pixelmator Pro, a graphics and image editing app from the Pixelmator team, received its first major update today to introduce new features that include MacBook Pro Touch Bar support, new tools for exporting images, auto color adjustment options, a Tutorials page, and more.
The app now includes full support for the Touch Bar on recent 13 and 15-inch MacBook Pro models, providing quick access to tools for making color adjustments, choosing effect presets, selecting colors for brushes, and more. The Touch Bar has been designed to offer up the most useful options whenever you switch to a new tool.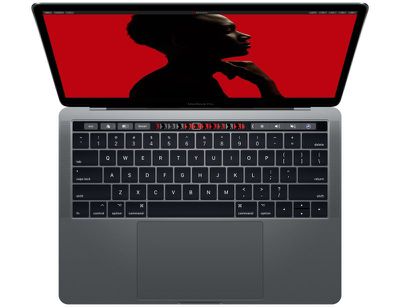 New Export for Web features are designed to allow users to prepare and optimize images for the web with advanced compression techniques in just a few clicks. The Pixelmator team says these tools compress images to the smallest size possible without a loss of quality.
Quick Export offers up a web-friendly image optimized with your most-used settings, while a new Slice tool is meant to make it easier to create web designs by slicing images into smaller images with the option of optimizing each one separately.


There are new Auto White Balance, Auto Lightness, and Auto Hue & Saturation tools that are powered by machine learning. These tools are meant to let users make one-click adjustments to optimize photos. Pixelmator says its machine learning algorithm was trained on millions of images to identify the contents of a photo and select the best lighting, contrast, and colors.


Other new features in Pixelmator Pro include support for opening and exporting vector images using the SVG format, support for exporting HEIF images, live previews when formatting text or tweaking layer blend options, a Select Color Range tool for selecting similarly colored areas of an image, and a whole new Tutorials page designed to help new users learn the ins and outs of Pixelmator Pro.
Dozens of other tweaks and bug fixes have been added, with release notes available on the Pixelmator Pro website.
Pixelmator Pro, which requires macOS High Sierra and a Metal-compatible graphics card, can be downloaded from the Mac App Store for $59.99. [Direct Link]