Petition Calls on Apple to Open Up Access to UI SDKs on iOS Devices so Devs can Implement Digital Wellness Tools
As Apple prepares to introduce iOS 12 at the Worldwide Developers Conference next Monday, a group known as the Digital Wellness Warriors have launched a petition calling on Apple to allow third-party developers to make changes to the iOS interface and user experience to allow apps to implement digital health features to help users manage their digital wellbeing.
The petition comes amid rumors suggesting Apple is working on implementing several native digital health features into iOS 12, but the scope and content of what Apple's digital health options will include is unknown as of yet.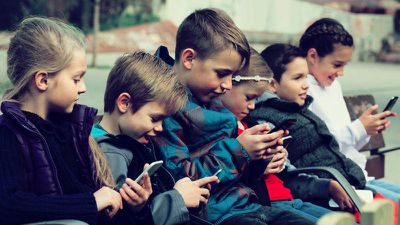 The Digital Wellness Warriors ask for an open iOS interface SDK that would allow for wellness-related features available through third-party Android apps to be ported over to iOS.
Several examples are listed in the petition, including replacement home screens that would offer "decluttering and dimming," an SMS autoresponder, screen covers to "nudge users towards healthier behaviors," contextual modes for limiting access at certain times, phone usage monitoring, and app usage insights.
We ask that Apple commit to opening its SDK to developers to allow us to make the changes to the iOS interface and user experience that consumers are demanding.

In order to prevent potential abuses of greater access to APIs and permissions, we anticipate and welcome a strict approval process so that well-intended developers can demonstrate how their products will improve the wellbeing of iOS users.
Apple has always maintained strict control over the user experience and design of the iPhone, so it is unlikely that this petition is going to spur the company to introduce an SDK that would allow for developers to make major changes to the interface, even with a stricter review process.
It also seems unlikely to happen as Apple is planning on implementing its own digital health tools in iOS 12, which will perhaps provide details on app usage and screen time along with more robust Do Not Disturb controls for blocking incoming notifications and calls.
The Digital Wellness Warriors, which includes app developers like Siempo, Lilspace, Flipd, HAPPI, Bagby, and others, are asking for signatures on their petition. As of now, the petition has garnered just under 350 signatures.