iTunes chief Eddy Cue will be forced to testify in the ongoing Apple v. Qualcomm legal dispute, reports Bloomberg.
A San Diego judge on Friday ordered Cue to be deposed in the case, siding with Qualcomm and ignoring Apple's arguments against the deposition. Eddy Cue handles Apple's services businesses, including Apple Music, Apple's television products, iTunes, and more.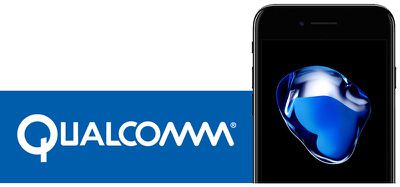 In November, Qualcomm filed a motion to depose Cue. Apple pushed back stating that Cue's role overseeing services made him unrelated to the case. Qualcomm cited past Apple statements pinpointing Cue as one of the lead negotiators when the iPhone launched in 2007 exclusively on AT&T Inc.'s network in the U.S.
As previously shared, Apple CEO Tim Cook is also set to provide testimony in the Apple v. Qualcomm trial on June 27. It's not clear when Eddy Cue will be interviewed.
Along with Cue and Cook, other Apple executives including Chief Operating Officer Jeff Williams, marketing chief Phil Schiller, and vice president of hardware technologies Johny Srouji will be involved in the case.
Apple and Qualcomm have been facing off in a legal battle since the beginning of 2017, when Apple sued Qualcomm for $1 billion for charging unfair royalties on Apple products.
Apple claims Qualcomm charges excessive fees for "technologies [it] has nothing to do with," while Qualcomm claims its technology is "at the heart of every iPhone."
Qualcomm has since countersued Apple for a licensing breach, and both companies have levied patent lawsuits against one another. Qualcomm has also been seeking import and export bans on some iPhones in the United States and China.