Apple Acknowledges Microphone Issue With Some iPhone 7 and 7 Plus Models on iOS 11.3 and Later [Updated]
Apple has acknowledged a microphone issue affecting a limited number of iPhone 7 and iPhone 7 Plus models running iOS 11.3 or later.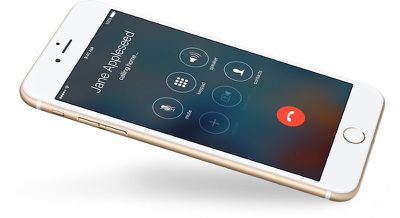 In an internal document distributed to Apple Authorized Service Providers this week, obtained by MacRumors, Apple said affected customers may experience a grayed-out speaker button during phone calls. The issue may also prevent affected customers from being heard during phone calls or FaceTime video chats.
Apple Authorized Service Providers have been instructed to first ask customers to disconnect or power off any Bluetooth headsets or other audio accessories connected to their iPhone to see if that alleviates the problem.
If the speaker button remains grayed out during a call, the service providers have been instructed to run audio diagnostics. Affected devices will display a "device could not detect dock" or "accessory not supported" alert in the diagnostic pane, in which case the service provider can initiate a repair for the iPhone.
If an affected iPhone 7 or iPhone 7 Plus is no longer covered by warranty, Apple says its service providers can request an exception for this particular issue. Apple's document does not specify if the repairs will be completed free of charge, but it seems likely given the circumstances.
While this does not appear to be a widespread problem, there are have been some complaints about microphone issues on iOS 11.3 scattered across MacRumors, Reddit, Twitter, and the Apple Support Communities in recent months.
It's unclear why iOS 11.3 and subsequent software versions are unintentionally disabling microphones on some iPhone 7 and iPhone 7 Plus units. Apple mentions that some of the devices may require a repair, suggesting the software update could somehow be causing a hardware defect, but information is lacking.
Affected customers can schedule an appointment with an Apple Authorized Service Provider or with the Genius Bar at an Apple Store via the Contact Apple Support page: iPhone → Repairs & Physical Damage → Unable to Hear Through Receiver or Speakers → Built-in Speaker → Bring In For Repair.
Apple has not confirmed this issue publicly, but MacRumors has verified the document's authenticity with a reliable source. However, outside of our control, some Apple employees may be unaware of or deny the information. In that event, we recommend escalating your case to a senior AppleCare advisor if possible.
MacRumors has reached out to Apple for clarity on this issue. If and when we hear back, we'll update this article.
Update: Apple appears to have stopped offering that exception as of mid July 2018.