Earlier this month, reports suggested Sprint and T-Mobile had once again resumed merger talks, and now it appears the two U.S. carriers may be close to inking a deal.
According to Reuters, Sprint and T-Mobile have "made progress" negotiating merger terms and are aiming to complete deal talks as soon as next week.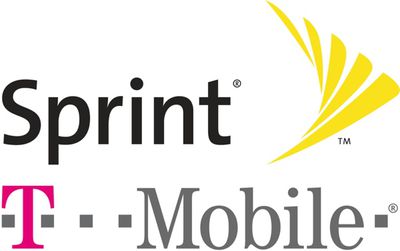 T-Mobile parent company Deutsche Telekom and Sprint parent company SoftBank are said to be discussing an agreement that would "dictate how they exercise voting control over the combined company."
This could allow Deutsche Telekom to consolidate the combined company on its books, even if it does not have a majority stake in the combined company, one of the sources added. Deutsche Telekom owns more than 63 percent of T-mobile, while SoftBank owns 84.7 percent of Sprint.
Previous merger talks between Sprint and T-Mobile failed after the two companies were unable to reach "mutually agreeable terms." Sprint parent company SoftBank was said to be unsatisfied with the deal because of ownership terms, with SoftBank concerned about losing control of the combined company after Deutsche Telekom requested a controlling stake.
If T-Mobile and Sprint are able to establish a satisfactory deal, the combined company would have more than 100 million customers.
Sources that spoke to Reuters said there is "no certainty" a deal will be reached, given the dissolution of the previous merger talks.