Sprint and T-Mobile have once again entered into talks over a potential merger, reports The Wall Street Journal.
The revitalization of the discussion comes just five months after the two companies officially called off plans for a merger following an inability to reach "mutually agreeable terms."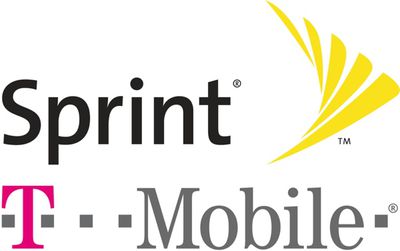 At the time, Sprint parent company SoftBank was not satisfied with the deal because of ownership terms, with SoftBank concerned about losing control of the combined company after T-Mobile parent company Deutsche Telekom requested a controlling stake.
The current discussions are said to be in a preliminary stage, and it's not clear what terms the two companies are considering, nor if the current administration would allow the deal to go through. Talks between the two companies have fallen apart several times before, and the same could be true of this round of discussions.
Should T-Mobile and Sprint be able to establish a satisfactory deal, the combined company would have close to 100 million customers, putting it ahead of AT&T and just behind Verizon.
When the last deal fell through in November of 2017, Sprint CEO Marcelo Claure said it was best for Sprint to move forward on its own and that the company would be "accelerating significant investments" to ensure its continued growth.
T-Mobile CEO John Legere said that a deal between T-Mobile and Sprint would need to "result in superior long-term value for T-Mobile's shareholders," and that T-Mobile would continue to disrupt the industry.