Apple Celebrates Turkish Children's Day With Self-Portraits Created Using iPad and Apple Pencil
Today is National Sovereignty and Children's Day in Turkey, an annual public holiday that takes place on April 23 in the country. As it has in years past, Apple is celebrating the holiday by sharing art that children have created using its products.
Apple CEO Tim Cook highlighted a self-portrait created by 13-year-old Özgün Asya, who made the image on an iPad with Apple Pencil.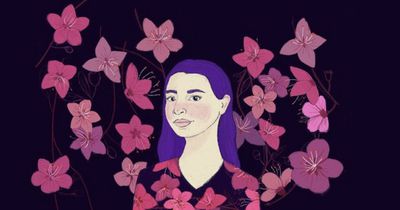 It's Children's Day in Turkey! 🇹🇷 Thanks to 13-year-old Özgün Asya from Istanbul for this colorful self-portrait, created on iPad using Apple Pencil. pic.twitter.com/N5EzH11F1x — Tim Cook (@tim_cook) April 23, 2018
Over the past week, Apple's
Turkish YouTube channel
has been sharing a few videos also highlighting Children's Day, in a series called "My Portrait." The first video posted focused on Asya's self-portrait, and in it she explains that she drew herself with her favorite flower, the cherry blossom.
Following the first video, Apple published six more short, 15-second clips where kids from Turkey explained the art that they created using iPad.
Ali G.
explained that he drew seven-and-a-half versions of himself due to his own age,
Ece S.
described her nature-focused portrait, and
Defne A.
showed off an image of her and her dog.
In the most recent video, shared over the weekend, Apple combined all of the self portrait videos into one 30-second ad.
The power of the iPad, the ease of use of Apple Pencil, and the unlimited creativity of children came together, and these extraordinary self-portraits came out.
Apple's Children's Day videos showcase the latest 9.7-inch iPad, which was announced at an education-focused event in late March. The sixth-generation device includes Apple Pencil support with sensors that measure pressure and tilt so that users can take notes or illustrate in supported apps. The tablet has a reduced education price and multiple accessories that are particularly aimed at kids in school.