Alongside iOS 11.3, watchOS 4.3, and tvOS 11.3, Apple today released a new 11.3 software update designed for the HomePod.
This marks the first software update that's been released for the HomePod since it became available for purchase in February.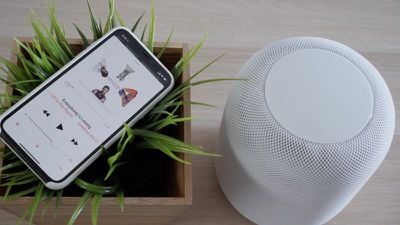 The new HomePod software will be installed automatically on the HomePod after you update to iOS 11.3, but you can also manually update and check your software version by following the instructions in our HomePod software how to.
It's not clear what new features are included in the HomePod software just yet, but we are waiting on both AirPlay 2 and a feature to allow two HomePods to be paired together for stereo sound. Apple's release notes don't divulge any details about what might be included, suggesting these features have not been implemented.
According to the release notes, the update "includes general improvements for stability and quality."