Apple CEO Tim Cook to Appear on MSNBC on April 6
Apple CEO Tim Cook will sit down for an interview with Recode's Kara Swisher and MSNBC's Christopher Hayes on Friday, April 6 at 5:00 p.m. Eastern Time, MSNBC announced today.
The interview will be titled "Revolution: Apple Changing the World," with no other details about Cook's appearance at this time.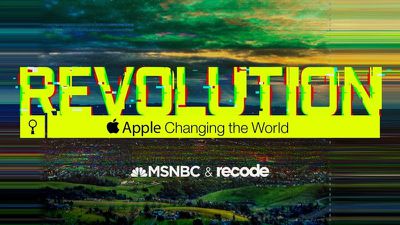 With no additional information available, it's not clear what Cook's discussion will include, but topics like privacy and data collection are likely to come up given the recent scandal with Facebook and
Cambridge Analytica
and concerns over the
CLOUD Act
.
Cook may also spend time discussing the new educational initiatives Apple plans to introduce at its March 27 event, and we could get additional commentary on the consequences of Apple's power management features in older iPhones.
Cook is often tight-lipped about new products, but he could potentially provide some veiled hints on what Apple's working on both this year and in the future.
We'll have coverage of Cook's interview with Recode and MSNBC here on MacRumors on April 6.