Apple has reportedly hired engineer Michael Abbott for an unspecified role within the company, according to information obtained by MacGeneration [Google Translate]. Abbott's job history includes vice president of engineering for Twitter, team lead for the Azure cloud platform at Microsoft, and senior vice president of apps and services at Palm, where he helped create webOS.
More recently, Abbott served as a venture capitalist at Kleiner Perkins Caufield & Byers, and invested in numerous start-ups and companies over the years, including Snapchat. In a personal update blog post shared last August, he explained that he would be stepping away from VC investing "over the next couple of months," and instead focus on his engineering passions again.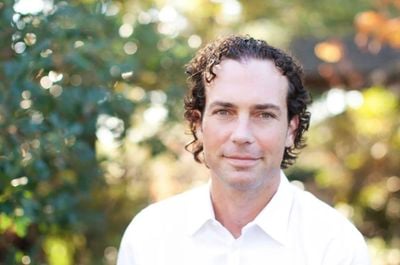 Ultimately, my desire to discover and invest in the next new thing became eclipsed by my desire to get my hands dirty again and build the next new thing. I have come to understand that my real passion lies in the grappling to understand, develop and build new technologies. Like you, perhaps, I am captivated by what AR could enable, and fascinated by 'real' applications of AI/ML, or how security techniques from the world of geopolitics are influencing enterprise technologies.

I was born and raised here in Silicon Valley. I grew up seeing and being inspired by the big names we take for granted today. Now with some graying hairs (but still a full head of hair for now!), a daughter in elementary school, and enough time since I last built a new technology and company, I am ready to do it again. I have more to build.
Since his move to Apple hasn't been confirmed, speculation suggests Abbott could be working on Siri development under Craig Federighi. His blog post also directly references being "captivated" by augmented reality and "real" applications of artificial intelligence and machine learning -- all areas that Apple and CEO Tim Cook have repeatedly referenced as being of great interest for the company.
The last few well publicized hires made by Apple have been mainly focused on the company's burgeoning streaming TV service, with Apple obtaining talent from Amazon, Hulu, and Legendary.
Update March 3: Abbott has confirmed the move on his LinkedIn page, noting only that he has served as a VP at Apple since February 2018.