First HomePod Orders Start Shipping Out in U.S., U.K., and Australia [Updated]
Customers in the United States, United Kingdom, and Australia who ordered a HomePod for February 9 delivery have begun receiving shipment notifications from Apple letting them know their orders have shipped and are on the way.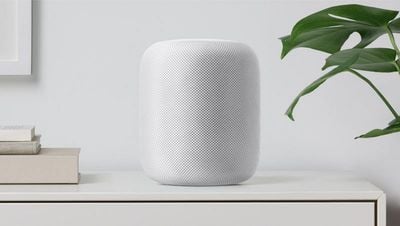 The first HomePod deliveries should begin in just a matter of hours in Australia, where it is already early Friday morning.
Apple is using Next Day Air delivery in the United States and shipping out from local hubs, with tracking information available.


Customers without a tracking number may be able to locate their HomePod's shipping information by going to the UPS website, selecting the track by reference number option, and entering the phone number associated with a HomePod order.


In the United States, HomePod deliveries will kick off at around 8:00 a.m. local time on Friday, February 9, with customers on the East Coast receiving their orders first. Apple is no longer offering the HomePod for February 9 delivery or in-store pickup, but the company will likely have a supply of HomePods available for walk-in purchase in retail stores in the U.S., UK, and Australia on launch day.
Update: This article has been updated to reflect that HomePods are now shipping in the United States and United Kingdom as well.