Apple Senior VP Eddy Cue Announced as Featured Speaker for SXSW 2018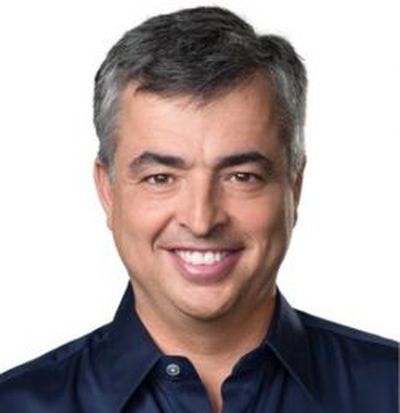 Apple's senior vice president of internet software and services Eddy Cue has been announced as a Featured Speaker for 2018's South By Southwest Conference event. SXSW takes place from March 9-18 in Austin, Texas, and Cue will lead a talk focused on startup companies and the tech sector, accompanied by CNN senior reporter Dylan Byers.
Other speakers include Steve Jobs biography writer Walter Isaacson, Reddit CEO Steve Huffman, Star Wars: The Last Jedi writer/director Rian Johnson, Waymo CEO John Krafcik, YouTube CEO Susan Wojcicki, and more.
During last year's SXSW conference, Apple Music Beats 1 radio host Zane Lowe appeared as a speaker.

"The speakers announced today feature a diverse group of leaders and innovators that make SXSW the foremost destination for creative people," said Hugh Forrest, Chief Programming Officer. "As SXSW celebrates the 25th year of Interactive and Film, the cross-industry talent announced today reflects the ongoing convergence of the modern world, the trends we see throughout our programming, and the paramount reason for our now unified conference experience."

The full schedule of events for this year's SXSW can be found online. Besides keynote speakers discussing a variety of topics, the Austin-based festival includes film screenings, concerts, gaming events, a comedy festival, and more.
At Apple, Cue oversees the iTunes Store, Apple Music, Apple Pay, Apple Maps, iCloud, and the iWork and iLife suites of apps. He had previously headed Siri development, but work on Apple's AI assistant shifted to software engineering chief Craig Federighi sometime last year. The move was confirmed by Apple in September.