HomePod's Sound Continues to Receive Top Marks After Listening Demos in New York and London
Apple last week invited select reporters to one-hour-long HomePod listening demos in New York City and London, resulting in several first impressions of the speaker's sound quality being shared online over the past few days.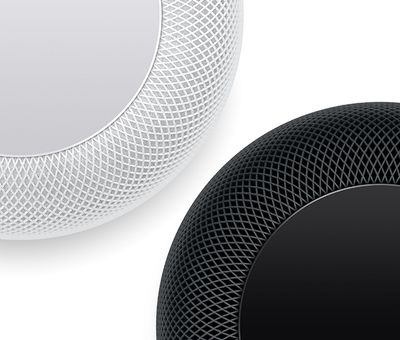 We've rounded up all of the first impressions we've come across so far, and highlighted some excerpts that we thought were interesting below. If you spot an article not listed here, let us know in the comments section.
The consensus is that the HomePod sounds very good, although some felt the quality isn't exactly worth the price. A few reporters were more impressed by upcoming stereo sound capabilities of two HomePods in the same room.
Keep in mind these listening demos were conducted by Apple in controlled environments, so we'll have to wait for more in-depth reviews once reporters and customers get the speaker into their hands and try it out.

After spending an hour demoing Apple's new HomePod smart speaker, I can say one thing with confidence: it sounds incredible.
Overall, HomePod is both louder and better-sounding than I expected. The bass was strong without being too heavy, vocals were crisp and clear, and the overall sound felt somehow bright and energized. I also got a demo of a stereo setup using two HomePods — that functionality is coming later on through a free update — and was blown away. So while I can't give a definitive verdict until testing it for myself, I will say that HomePod gives a great first impression.
We will have much more to say in a full review, but on first impressions while the HomePod looks great, is super simple to set up and is undoubtedly powerful, the sound produced does not immediately match up to its £319 price tag.
What becomes immediately apparent is the formidable bass the HomePod kicks out. What's more, the sound remains constant as you walk around the room, no doubt thanks to those beam-forming tweeters. The vocals are clear as a bell, too. It's not all good news, however. There is a distinct lack of mid-range, leaving you feeling that something is missing in the mix.
As advertised, the thing sounds great.
Apple's engineers were able to get a lot of rich and full sound out of that little footprint. The speaker is particularly adept as isolating vocals and maintaining often muddled aural aspects, like background singers and audience sounds in live recordings.
Ultimately, my initial impression is that the HomePod sounds very good for the type of speaker it is and it certainly stacks up well against the competition -- some of it less expensive, some of it more.
But like all speakers, it has its limitations and the HomePod left me wanting for true stereo sound. Which is probably why the only time I got truly jazzed during the demo was when they paired the two HomePods together and delivered some real separation.
While it's difficult to get a proper grasp of how a speaker sounds in a short space of time, a second listen to the HomePod reinforces my earlier favourable impressions.
While at just under seven inches tall it's undoubtedly on the small side, it's capable of incredible volume, easily filling a room and reinforcing its house party credentials. This is particularly true when two of them pair to play the same song simultaneously: it's a bassy tour-de-force.
Apple began accepting HomePod orders through its online store and Apple Store app on Friday in the United States, Australia, and United Kingdom, with the first deliveries to customers estimated to arrive Friday, February 9.
Update: A user on the audiophile subreddit who claims to have been present at Apple's listening demo believes the HomePod, based on its size and price, is significantly better than most bookshelf speakers under $1,000.