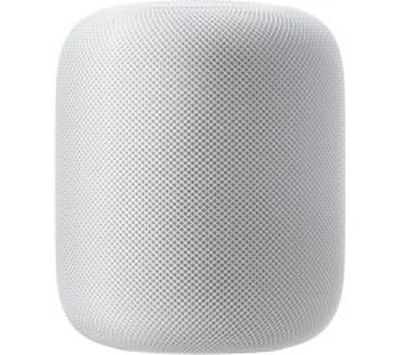 Within the HomePod's pre-order date and launch announcement today, Apple confirmed that the smart speaker's multi-room audio and stereo features won't be making it into the device at launch. Instead, users will be able to activate these features sometime "later this year" in a free software update.
Multi-room audio with Apple's AirPlay 2 protocol will be aimed at customers who purchase more than one HomePod, and will let them play music throughout their home.
The feature allows for different songs to be played simultaneously in different rooms, or the same song can be played in each room "perfectly in sync," and the speakers communicate with one another through AirPlay 2.


Stereo sound is created when two HomePods are placed in the same room, after which they automatically notice one another and become a "stereo pair" to provide a "more immersive" listening experience.

Coming this year in a free software update, users will be able to play music throughout the house with multi-room audio. If HomePod is in the kitchen, users can ask Siri to play jazz in the dining room, or play the same song in each room — perfectly in sync. If there's more than one HomePod set up in the same room, the speakers can be set up as a stereo pair for an even more immersive sound experience.
Of course, right now it's unclear exactly when Apple's free software update for these features will go live in 2018. Ahead of that, users will be able to pre-order HomePod on Friday, January 26, and then the speaker will officially launch two weeks later in the United States, United Kingdom, and Australia on February 9.