Apple to Begin Paying $16 Billion to Ireland Around March Amid Legal Battle With European Commission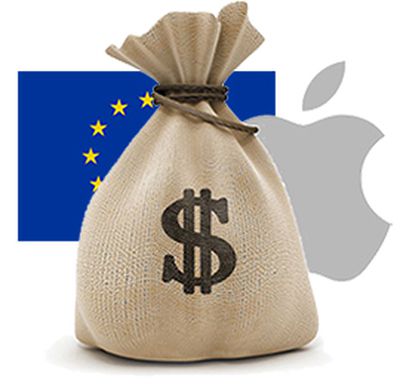 Ireland will begin collecting €13 billion from Apple around March, with payments expected to continue through September, according to Irish broadcaster RTÉ via Cult of Mac.
Derek Moran, the Secretary General of Ireland's Department of Finance:
"However, identification of the escrow agent/custodian by the end of March 2018 will then allow for a payment into the escrow fund account, with payments continuing through the course of April, May and June and up to the end of September 2018".
The money will be held in an escrow account while both Apple and Ireland continue to battle the European Commission, which in August 2016 ruled the iPhone maker received illegal state aid from the country, and ordered the Irish government to collect up to 13 billion euros—nearly $16 billion currently—in back taxes.
Ireland is required to collect the money until the legal process is completed, according to the report. Apple has previously said the money will be reported as restricted cash on its balance sheet once it begins making payments.
The premise is that the Irish government gave Apple unfair advantage between 1991 and 2007 by allowing the company to move income from the European market through two "non-resident" head office subsidiaries based in Ireland, but Apple says the European Commission made "fundamental errors" in its findings.
Apple CEO Tim Cook has called the decision "total political crap" and said Apple pays all of the taxes it owes based on the laws of each country in which it operates. Likewise, the Irish government said it did not give favourable tax treatment to Apple and added that it "does not do deals with taxpayers."
Apple expects its appeal with the European Union's highest courts to take several years, but it is confident the European Commission's decision will be overturned, in which case the €13 billion would be returned to the company.
Apple's plans to repatriate much of its foreign cash reserves under new U.S. tax laws, which lower the corporate tax rate to 15.5 percent, will have no affect on the outcome of this European tax case.
Note: Due to the political nature of the discussion regarding this topic, the discussion thread is located in our Politics, Religion, Social Issues forum. All forum members and site visitors are welcome to read and follow the thread, but posting is limited to forum members with at least 100 posts.