European Commission Rules Apple Received Illegal State Aid From Ireland, Owes Billions in Back Taxes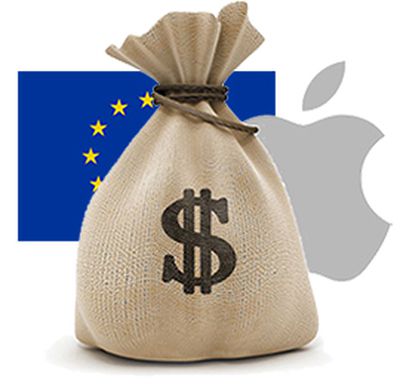 The European Commission on Tuesday will rule that Apple received illegal state aid from Ireland, according to a 130-page judgment known by Financial Times.
Competition commissioner Margrethe Vestager circulated the final ruling to her counterparts in the EU's executive branch only on Monday morning, deploying a fast-track procedure in a bid to minimize leaks. The usual notice period is two weeks.
The ruling follows a three-year investigation into Apple's tax arrangements in Ireland, where it has reportedly paid around 2% or less in taxes compared to the country's headline 12.5% corporate tax rate.
The commission's ruling asks Dublin to raise a new tax assessment on Apple, which could have to restate its accounts as a result of the ruling, according to the report. One area of focus is Apple's tax arrangements for its intellectual property assets, which is "a hotly disputed area likely to lead to a large claim for back taxes."
The ruling means Apple could owe several billions of euros in back taxes. JPMorgan estimated the company could be forced to pay up to 19 billion euros ($21.2 billion) in back taxes, although a previous study placed the figure around $8 billion, and some analysts believe the amount could be a comparatively lower $1 billion.
Europe's competition commissioner Margrethe Vestager will provide an actual estimate of Apple's potential tax bill when the European Commission's findings are publicly released on Tuesday, according to the report.
Apple declined to comment on the matter, reiterating that the company fully complies with international tax law and that it is the largest taxpayer in the world. Apple said last month that both the company and Ireland would appeal any unfavorable ruling in European courts.
Apple joins the ranks of Starbucks, Fiat Chrysler, Amazon, Google, IKEA, and McDonald's as one of several large corporations accused of tax avoidance in Europe recently. Starbucks in particular is currently appealing its case in Netherlands, where it was ordered to pay as much as 30 million euros in back taxes.
Last week, the U.S. Treasury department warned that an adverse ruling against Apple could "set an undesirable precedent." It also said the European Commission is becoming a "supranational tax authority," going beyond acceptable enforcement of competition and state aid law and singling out U.S. companies.
Note: Due to the political nature of the discussion regarding this topic, the discussion thread is located in our Politics, Religion, Social Issues forum. All forum members and site visitors are welcome to read and follow the thread, but posting is limited to forum members with at least 100 posts.