MacBook Pro Reportedly Won't See Any Major Upgrades in 2018
Apple currently has no plans to make any major upgrades to its MacBook Pro lineup in 2018, according to DigiTimes. Of course, if accurate, the report doesn't rule out a MacBook Pro refresh or update of any kind this year.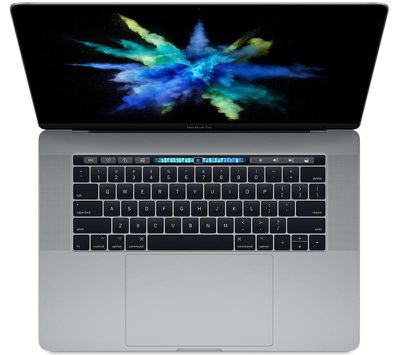 An excerpt from the report, citing sources within Apple's supply chain:
The sources revealed that Foxconn had been aggressively working to land more MacBook orders from Apple during the past few years by offering attractive quotes. Since Apple has not had a major upgrade to its MacBook product line since the releases of its new MacBook Pro devices at the end of 2016 and has no plan for one in 2018, the US-based vendor is planning to shift orders for models that are already in mass production to Foxconn to save costs and reduce risks.
Apple's manufacturing partner Foxconn could land a large number of additional MacBook orders this year, the report adds. The increase could come at the expense of Quanta Computer, which has been Apple's major MacBook supplier in recent years.
Taiwan-based Foxconn has reportedly been working to boost its chances of notebook orders from Apple by offering attractive quotes. Apple will therefore switch MacBook orders to Foxconn for models that are already in mass production as a way to save costs and reduce risks, according to the sources cited.
Foxconn is expected to begin mass shipments to fulfill the new orders in the second quarter of 2018, said the sources. Foxconn and Quanta both declined to comment on their clients or orders. The sources pointed out that Apple started outsourcing the assembly for some of MacBooks' components to Foxconn's plants in Shenzhen, China in the second half of 2017.
Despite the news, Quanta is expected to remain Apple's biggest supplier going into 2018. According to DigiTimes' research, out of 15 million MacBooks shipped to Apple a year, the shipment ratio between Quanta and Foxconn has been at around 8:2 for the past five years. Last year alone, Quanta had a 79.5 percent share and Foxconn took 20.5 percent.
Quanta is said to be looking to other brand vendors to offset the impact of the loss of orders, as it aims for similar growth to the market average in 2018. The Taiwan-based firm shipped 38.7 million notebooks last year, up five percent on year, and is currently the largest notebook supplier for HP, Apple, Acer, and Asus.
Quanta also maintains orders for the Apple Watch, and is said to be teaming up with Israeli-based augmented reality company Lumus to manufacture lenses for smart glasses. It's not clear if Quanta and Lumus are working with Apple on a future AR headset or smart glasses, but it is a possibility as rumors suggest Apple has a wearable augmented reality product in the works.