Apple Supplier Quanta Computer Teams Up With Lumus to Make Lenses for Augmented Reality Smart Glasses
Apple manufacturing partner Quanta Computer has teamed up with Israeli-based augmented reality company Lumus to manufacture lenses for smart glasses, reports Bloomberg.
Lumus designs displays for AR glasses and will use Quanta for manufacturing purposes. In an interview with Bloomberg, Lumus CEO Ari Grobman said Quanta, which led a $45 million investment in Lumus in 2016, will also be able to produce AR lenses for other tech companies.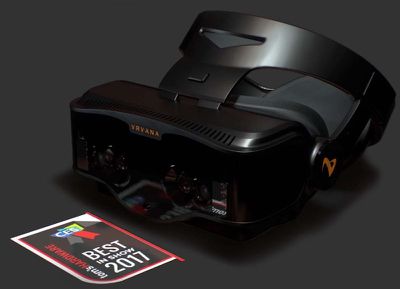 The partnership will result in more affordable lenses for wearable augmented reality products, lowering the overall cost for future products. "Quanta has suggested that full AR headsets would be priced for less than the cost of a high-end cell phone. That's a big deal," Grobman told Bloomberg.
It's not clear if Quanta and Lumus are working with Apple on a future augmented reality headset or smart glasses, but it is a possibility as rumors suggest Apple has a wearable augmented reality product in the works.
The latest rumors indicate Apple is developing an AR headset with a dedicated display, a built-in processor, and a reality operating system called "rOS." Apple is still in the prototyping phase and is exploring different input methods like touch panels, voice activation, head gestures, and more, and it is exploring the types of applications where such a product could be used.
Apple has an aggressive timeline for its augmented reality headset and is aiming to finish development by 2019 ahead of a 2020 release, but there could be delays and changes to the product as work continues.