Microsoft is testing a new "Private Conversations" feature in Skype, which is being introduced through a partnership with Signal.
Skype is using the Signal Protocol for the feature, allowing users to take advantage of strong end-to-end encryption for more secure communications.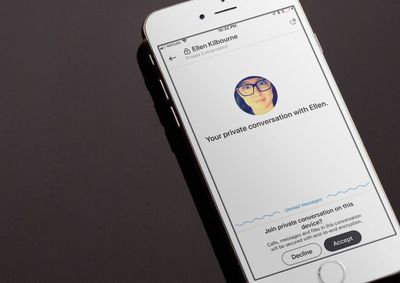 Private Conversations are available for one-on-one conversations on Skype, with users able to initiate a private conversation by tapping on the "+" icon and then selecting "New Private Conversation." Once a conversation is initiated, it will be available only on the specific device where it was started.
Microsoft says Private Conversations offer several unique features:
A Private Conversation will have a lock icon next to your contact's name.
Preview messages from Private Conversations will not show in Chats or notifications.
Private Conversation capabilities are limited. You cannot edit a message or forward a file. From the chat window, only emoticons, files and audio messages are available to send.
Private Conversations are specific to a device. A new invitation must be sent and accepted, to change to another device.
Private Conversations are available today in a preview capacity for Skype Insiders, Microsoft's beta testing program for Skype.