Ad Firms Hit Hard by Apple's Intelligent Tracking Prevention Feature in Safari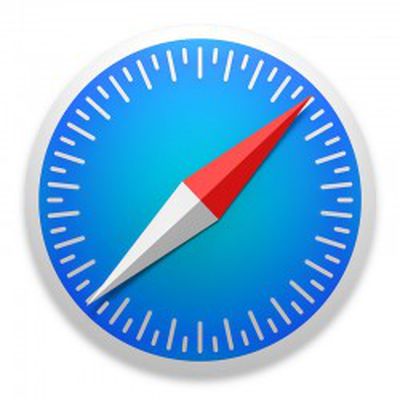 Internet ad firms are losing out on "hundreds of millions of dollars" following the implementation of anti-tracking features introduced to Safari with iOS 11 and macOS High Sierra, reports The Guardian.
One of the largest advertising firms, Criteo, announced in December that Intelligent Tracking Prevention could have a 22 percent net negative impact on its 2018 revenue projections. Other advertising firms could see similar losses, according to Dennis Buchheim of the Interactive Advertising Bureau.
"We expect a range of companies are facing similar negative impacts from Apple's Safari tracking changes. Moreover, we anticipate that Apple will retain ITP and evolve it over time as they see fit," Buchheim told the Guardian.
Intelligent Tracking Prevention techniques were introduced in iOS 11 and in Safari 11 in macOS High Sierra 10.13, both of which were released back in September. Intelligent Tracking Prevention is designed to stop companies from invasively tracking customer web browsing habits across websites. Intelligent Tracking Prevention does not block ads -- it simply prevents websites from being able to track users' browsing habits without their permission.
Shortly after the launch of the two new operating systems, advertising groups asked Apple to "rethink" its position and its decision to block cross-site tracking, arguing that Apple would "sabotage the economic model for the internet."
An open letter signed by the Data and Marketing Association and the Network Advertising Initiative said the collective digital advertising community was "deeply concerned" because Apple's cross-site tracking prevention is "bad for consumer choice." "Blocking cookies in this manner will drive a wedge between brands and their customers, and it will make advertising more generic and less timely and useful," read the letter.
In response, Apple defended cross-site tracking and said its customers "have a right to privacy." From Apple in September:
Ad tracking technology has become so pervasive that it is possible for ad tracking companies to recreate the majority of a person's web browsing history. This information is collected without permission and is used for ad re-targeting, which is how ads follow people around the Internet. The new Intelligent Tracking Prevention feature detects and eliminates cookies and other data used for this cross-site tracking, which means it helps keep a person's browsing private.
There was initially an Intelligent Tracking Prevention workaround that companies like Criteo were using following the launch of iOS 11, but as mentioned in Criteo's announcement, Apple closed that loophole with the introduction of iOS 11.2.
Ad company Criteo says that it is working to circumvent Intelligent Tracking Prevention with an "alternative sustainable solution for the long term" that will align the interests of Apple users, publishers, and advertisers, but it's unclear whether Apple and its customers will find any cross-site tracking feature to be acceptable.
Apple customers who are running iOS 11 and macOS High Sierra can double check to make sure Intelligent Tracking Prevention is enabled on their devices.
In iOS 11, the toggle to disable cross-site tracking can be accessed by going to Settings --> Safari --> Prevent Cross-Site Tracking. With macOS High Sierra, the feature can be activated by going to the Preferences section of the Safari app, choosing Privacy, and then checking "Prevent Cross-Site Tracking."