Advertising Groups Ask Apple to 'Rethink' New Cookie Tracking Standards in Safari 11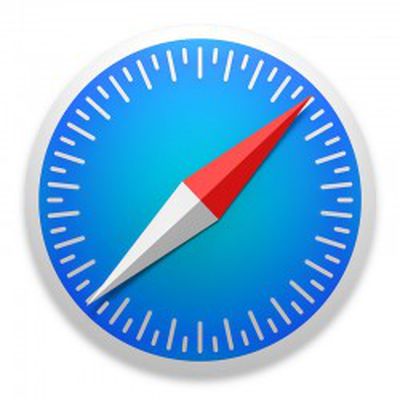 In the upcoming version of Safari 11 on macOS High Sierra, Apple will implement a new "Intelligent Tracking Prevention" feature that builds upon Safari's default blocking of third-party cookies. ITP will greatly limit advertiser reach by placing new safeguards into Safari that use machine learning to suppress cross-site tracking and purge ad retargeting data after 24 hours.
In response, six trade and marketing organizations have written an open letter to Apple asking for the Cupertino company to "rethink" its plan to launch Safari with these new "arbitrary" cookie standards (via AdWeek).
The organizations argue that the Internet's infrastructure depends on consistent standards for cookies, saying that Apple's new ruleset could "sabotage the economic model for the Internet."
On the consumer side of things, the organizations stated that the blocking of cookies in Apple's manner will result in ads that are "more generic" for users, while also being "less timely and useful." The signed organizations include: American Association of Advertising Agencies, American Advertising Federation, Association of National Advertisers, Data & Marketing Association, Interactive Advertising Bureau, and Network Advertising Initiative.

We are deeply concerned about the Safari 11 browser update that Apple plans to release, as it overrides and replaces existing user-controlled cookie preferences with Apple's own set of opaque and arbitrary standards for cookie handling.

Apple's unilateral and heavy-handed approach is bad for consumer choice and bad for the ad-supported online content and services consumers love. Blocking cookies in this manner will drive a wedge between brands and their customers, and it will make advertising more generic and less timely and useful. Put simply, machine-driven cookie choices do not represent user choice; they represent browser-manufacturer choice. As organizations devoted to innovation and growth in the consumer economy, we will actively oppose any actions like this by companies that harm consumers by distorting the digital advertising ecosystem and undermining its operations.
On Apple's WebKit site, the company explains that Intelligent Tracking Prevention is meant to ensure user trust is kept during the web browsing experience on Safari, because "the success of the web as a platform relies on user trust." Also coming in Safari on High Sierra is an autoplay blocking feature, which will prevent videos from automatically playing when you open up a web page. This morning, Google announced a similar feature is coming to Chrome in January 2018.
The new Safari will launch when macOS High Sierra becomes available for download on Monday, September 25.