iMac Pro Now Available to Order With 8 to 18 Cores and Prices Ranging From $4,999 to $13,199
The all-new iMac Pro is now available to order from Apple's online store and through the Apple Store app on iPhone and iPad.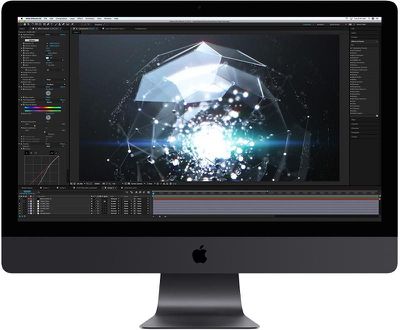 8-core and 10-core models start at $4,999 and $5,799 respectively and currently ship by late December in the United States, while 14-core and 18-core models starting at $6,599 and $7,399 can also be ordered today, but aren't estimated to ship for 6-8 weeks, which pushes deliveries into February.
From there, each iMac Pro configuration has optional upgrades available for storage, memory, and graphics, with prices topping out at $13,199 for a maxed-out, high-end 18-core model with 4TB of SSD storage, 128GB of ECC RAM, and an AMD Radeon Pro Vega 64 graphics processor with 16GB of HBM2 memory.
iMac Pro is a powerful, top-of-the-line workstation designed for professional users with demanding workflows, such as advanced video and graphics editing, virtual reality content creation, and real-time 3D rendering.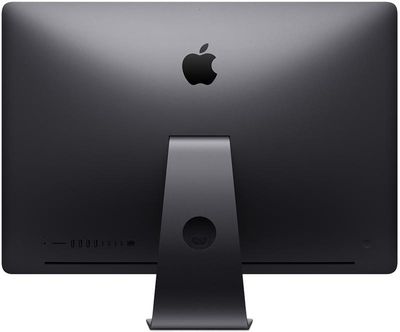 Apple said the iMac Pro is the fastest and most powerful Mac ever, at least until the modular Mac Pro is ready to be released.
YouTube reviewers Marques Brownlee and Jonathan Morrison recently shared hands-on videos of the iMac Pro, and put its CPU performance to the test with benchmarks on Geekbench, which simulates real-world workload scenarios.
In both videos, the mid-range iMac Pro with a 10-core 3.0GHz Intel Xeon processor recorded a multi-core score of just over 37,400, which is up to 45 percent faster than the high-end 2013 Mac Pro's average multi-core score of 25,747. The 10-core model is also up to 93 percent faster than a high-end 2017 27-inch 5K iMac.
Brownlee found the iMac Pro to be a super capable yet quiet machine with a beautiful display and a stealthy space gray enclosure.
He said the iMac Pro's biggest weakness is its lack of upgradeability, but he argued its expensive $4,999 starting price is actually fair for the hardware included, and he noted that a PC with equivalent tech specs costs around $5,100, so he believes the iMac Pro is priced competitively compared to what's on the market.
In addition to up to an 18-core processor, that hardware includes up to 4TB of SSD storage, up to 128GB of ECC RAM, and up to an AMD Radeon Pro Vega 64 graphics processor with 16GB of HBM2 memory.
The high-end performance is made possible by an all-new thermal design that delivers up to 80 percent more cooling capacity than a traditional iMac.
With four Thunderbolt 3 ports, the iMac Pro can drive two external 5K displays or four 4K displays at 60Hz simultaneously. It also has a 10 Gigabit Ethernet port, four USB-A 3.0 ports, an SD card slot, and a 3.5mm headphone jack.


A black Lightning to USB-A cable and space gray Magic Keyboard and Magic Mouse 2 are included in the box. A space gray Magic Trackpad 2 is optional.
iMac Pro is now available to order in the United States, Canada, Australia, China, Hong Kong, Japan, most European countries, and select other regions. In some other countries, like Singapore, Apple says to check back later for information.