If you bought and own a Mac in Australia or New Zealand, your computer effectively now has warranty coverage for up to three years from its original date of purchase, even without purchasing optional AppleCare+ coverage.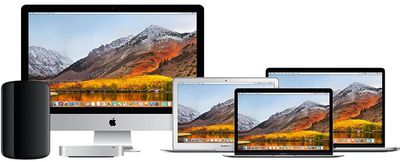 Apple will now offer warranty coverage on most Mac parts for up to 24 months after its limited one-year warranty period, under consumer law in each country, according to an internal document distributed to Apple Stores and Apple Authorized Service Providers and later obtained by MacRumors.
Apple is complying with existing Australia and New Zealand laws giving consumers the right to ask for a repair or replacement free of charge if a product experiences failure within a "reasonable" amount of time after purchase.
Mac owners can inquire about service under Australian and New Zealand consumer law at an Apple Store or Apple Authorized Service Provider, but we can't guarantee that every employee will be knowledgable about this policy. The change in policy is effective from today—that's December 13, 2017.
Eligible parts include the display, battery, SSD or hard drive, RAM, logic boards, GPU, internal cables, power supply, and other electronic components, so virtually every aspect of a Mac is covered, according to the document.
Apple provides a summary of consumer law, its limited one-year warranty, and its optional AppleCare+ coverage on its website in Australia and New Zealand.