Warranty
By MacRumors Staff
Warranty Articles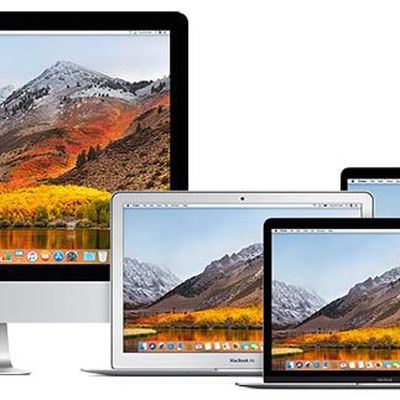 If you bought and own a Mac in Australia or New Zealand, your computer effectively now has warranty coverage for up to three years from its original date of purchase, even without purchasing optional AppleCare+ coverage. Apple will now offer warranty coverage on most Mac parts for up to 24 months after its limited one-year warranty period, under consumer law in each country, according to an...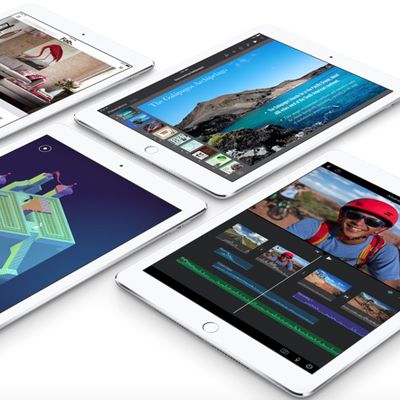 A new ruling by a judge in the Subdistrict Court of Amsterdam has mandated that Apple can not replace a broken iPad unit with a "remanufactured" device, and must supply the plaintiff with an entirely new iPad instead. The case stems from a woman who purchased an iPad Air 2 with AppleCare back in 2015, and subsequently faced problems with the device's Wi-Fi around four months later. Apple then...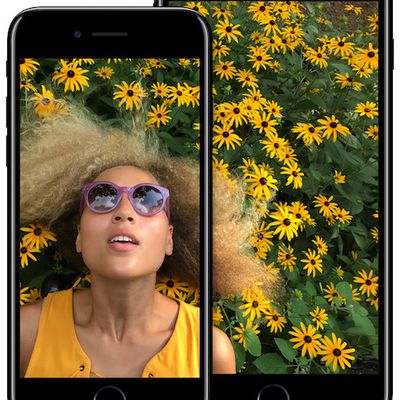 iPhones that have undergone any third-party screen repair now qualify for warranty coverage, as long as the issue being fixed does not relate to the display itself, according to an internal memo distributed by Apple today. MacRumors confirmed the memo's authenticity with multiple sources. Previously, an iPhone with a third-party display was not eligible for any authorized repairs under...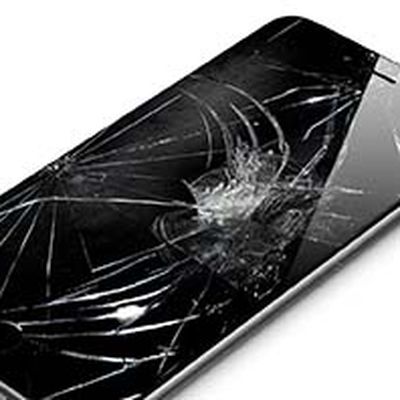 A judge in Amsterdam has ruled in favor of a Dutch woman [Google Translate] who sued Apple for refusing to replace her broken iPhone 6 Plus with a new model, and instead offering her a refurbished model as per its standard policy. The court nullified the purchase agreement and ordered Apple to refund the woman the full €799 that she paid for the iPhone, which was purchased in December 2014...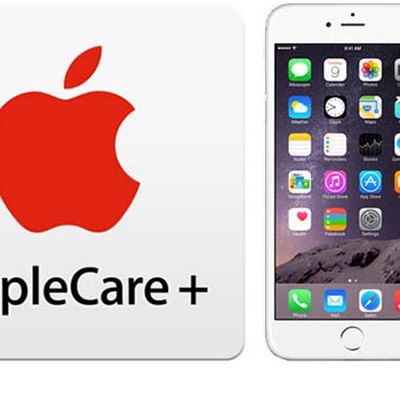 Apple has updated the terms of its AppleCare+ Protection Plan for iPhone, iPad, iPod and Apple Watch to cover batteries that retain less than 80% of their original capacity within the extended warranty period, whereas it previously covered batteries that retained less than 50% of their original capacity. The change applies to AppleCare+ purchased for iPhone, iPad, iPod and all Apple Watch models...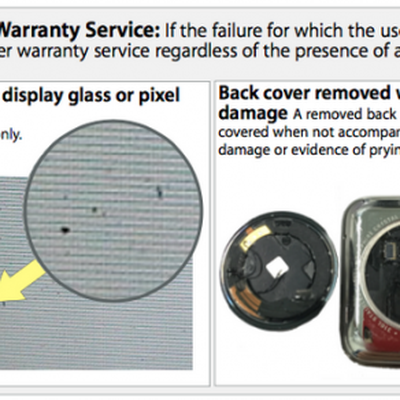 MacRumors has obtained official Visual Mechanical Inspection information for the Apple Watch that reveals what type of damage is eligible for warranty service, out-of-warranty service or no service at all. These guidelines are adhered to by Apple authorized service providers and are based upon Apple's standard 1-year limited hardware warranty for the Apple Watch. Apple Watch damage that is...