Apple's Greg Joswiak Talks iPhone X Face ID, Display and A11 Chip
Tom's Guide today shared its list of "2017 Innovation Award Winners," which of course includes the iPhone X, among other products like the Nintendo Switch, the DJI Spark, and the Amazon Echo.
Apple's iPhone X took the Tom's Guide "Best Overall" award for its Super Retina Display, Face ID, and A11 Bionic chip, and the site's iPhone X writeup includes some interesting commentary from Greg Joswiak, Apple's vice president of product marketing.
For the iPhone X's Super Retina Display, which incorporates the first-ever OLED panel in an iOS device, Joswiak says Apple had to "do a lot of engineering" to come up with "panels that were better" to address traditional OLED issues like oversaturated colors.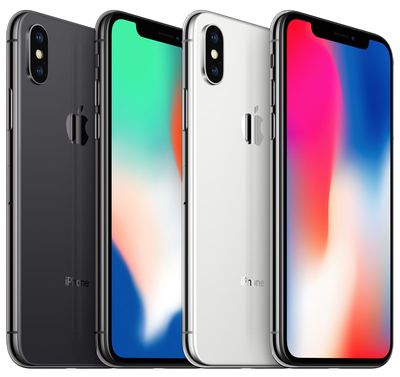 The iPhone X is using its own color management system, a folding panel design that stacks circuits for minimal bezel, and other technology improvements to outshine competing smartphone displays.
Reiterating previous comments from Apple executives on Face ID, Joswiak says Touch ID was never planned for the iPhone X. Prior to the launch of the device, there were rumors suggesting Apple had tried and failed to embed Touch ID both under the display. Apple execs say Face ID was planned for the iPhone X from the beginning. "We had a line of sight on how to do real facial recognition, in a way never done before," said Joswiak.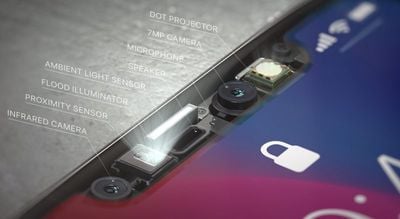 The "notch" on the iPhone X, which some believe is a questionable design decision, houses what Joswiak says is "one of the most densely packed technology areas" Apple has done. The notch includes a 7-megapixel camera, an infrared camera, a flood illuminator, a proximity sensor, an ambient light sensor, a speaker, a microphone, and a dot projector, all of which powers the TrueDepth system that enables Face ID and other features like Animoji.
At the heart of the iPhone X, there's an A11 Bionic chip with two performance cores and four high-efficiency cores that work together to make the iPhone X incredibly fast. An included neural engine powers Face ID and other machine learning tasks, while an embedded M11 Motion coprocessor captures motion-based data.
Apple's chip team "worked hand in glove" with the rest of Apple's hardware and software teams to design chips that are "perfectly suited" for the iPhone X's feature set. "That's huge," said Joswiak. "No one else can match that," he added.
Josiwak's full commentary on the iPhone X, which includes additional details about each feature, can be read over at Tom's Guide. The Innovation Award list also highlights multiple other products across categories like Augmented Reality, TV, Graphics, Design, Game, Entertainment, CPU, Tablet, Peripheral, and more.