Apple Confirms a Fix is Coming for Static Noise Problem Affecting iPhone 8 Earpiece
Apple is working on a fix for an issue causing some iPhone 8 and iPhone 8 Plus owners to hear intermittent crackling noises when using the device for phone calls, the company told The Verge in a statement this afternoon.
"We are aware of the issue which is affecting customers in a small number of cases," said an Apple spokesperson. "Our team is at work on a fix, which will be included in an upcoming software release."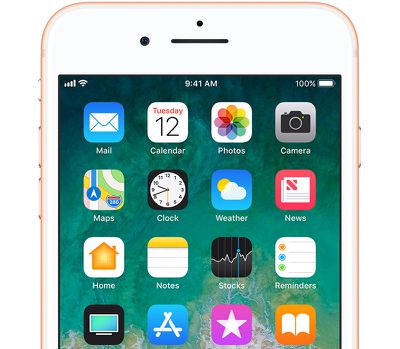 Many MacRumors readers began noticing the static noise shortly after the iPhone 8 and iPhone 8 Plus became available last Friday. It is described as a "very annoying" crackling sound that can be heard from the earpiece of the device during both standard calls and FaceTime calls.
The noise issue can be bypassed by using headphones or the speaker phone option on an affected device, suggesting the issue lies in the software rather than the hardware. MacRumors forum member Jgpsolo describes the problem:
It is a high-pitched crackle like an audio pop that happens in the earpiece top speaker intermittently during calls. Some calls are fine and others crackle. It is not audible on earphones or on speakerphone, only through the earpiece. The caller on the other end doesn't hear it.
Changing cellular settings like WiFi calling or Voice Over LTE does not seem to improve the problem, and resetting a device also does not appear to offer a reliable fix.
It's not clear when Apple will release another update to fix the issue, as no specific time was provided by the company. Apple's first iOS 11 update came out this morning, addressing an Exchange email bug that prevented many users from sending mail from Outlook, Office 365, and Exchange Server email accounts.