Photographer Austin Mann Lauds iPhone X's Telephoto Lens and Size in Camera Review
Travel photographer Austin Mann often goes hands-on with new iPhone models to test their camera performance in real world situations, and with the iPhone X, he went to Guatemala to evaluate its new features and its capabilities compared to previous iPhone cameras.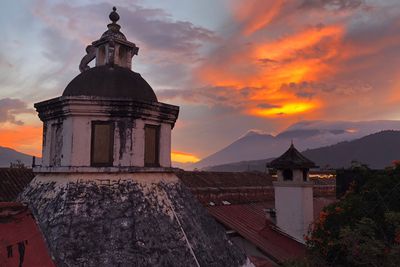 Mann loved the size of the iPhone X as a photography device. Previous Plus models, he says, have been "a bit unwieldy" and tough to operate with one hand, a problem solved with the iPhone X.


As for image quality, Mann was impressed by the improved telephoto lens, which features optical image stabilization for the first time and an improved aperture for better performance in low light situations. Mann says he noticed less noise, faster auto focusing, and better shutter speeds for reduced motion blur.
The lens specs for the iPhone X are 28mm @ f/1.8 and 52mm @ f/2.4 (previously, the Plus was 56mm at f/2.8.) This little tweak means the lens is half a stop faster and can let light in more quickly in low light scenarios, reducing motion blur and minimizing noise.
In a test of slow shutter effects, the iPhone X was able to significantly outperform the iPhone 7 Plus, which was two seconds slower when focusing and and capturing a moving object in low light.
Display improvements made it much easier to shoot on the iPhone in direct sunlight compared to the iPhone 8 Plus, and Mann said "colors pop, blacks are truly black, and the contrast feels just right." Mann also saw microphone improvements, and Apple told him that while it's the same microphone hardware, it's been tuned to better capture dynamics.
All in all, Mann said the upgrade to the iPhone X was the "most exciting" since he switched from the Blackberry 7230 to the original iPhone back in 2007. Mann's full review can be read over at his website.


Separately, DxO also published its iPhone X test results this morning, giving the iPhone X's camera a score of 97. That beats out the iPhone 8 Plus at 94, but comes in just under the Pixel 2's score of 98.


The iPhone X received what DxO says are the best results so far for still images, with better exposure, color, texture, noise, and artifacts than competing cameras. Broken down, the iPhone X received a photo score of 101, but a video score of 89 because it struggles with under exposure, visible luminance noise, and irregularities in autofocus in poor lighting conditions.
DxO has been criticized for the subjectivity of its overall scores, but some of its category comparisons can offer up useful information when it comes to determining the best smartphone camera.