Ming-Chi Kuo Says iPhone X's TrueDepth Production Issues Stabilizing, Won't Affect Next Year's Models
While the iPhone X has reportedly faced production issues related to the TrueDepth camera, resulting in shipment delays, respected analyst Ming-Chi Kuo said supply of components for the facial recognition system is now stable.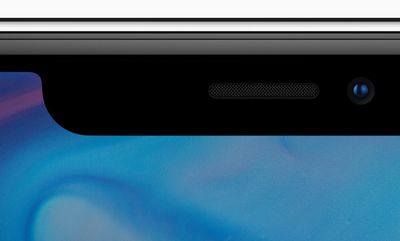 In a research note with KGI Securities, obtained by MacRumors, Kuo added that Apple won't "repeat the mistake" of delayed production with next year's iPhone models, which he predicts will "arrive on time" under "stable supply."
Apple won't repeat the mistake of supply disruption & delayed production as seen with iPhone X. We believe shipments of new 2H18F iPhones will arrive on time under stable supply in late 3Q18F. And given no major spec upgrade of TrueDepth camera on these new models, we believe Apple will continue to use the same WLO for dot projector and 4P lens of infrared camera as iPhone X. We believe the supply of both components are now stable, leaving no need to switch to other solutions.
Kuo expects new iPhone models launching in the second half of 2018 to adopt the same wafer level optics for the TrueDepth system's dot projector, and the same 4P lens for the infrared camera, as the iPhone X.
iPhone X pre-orders began on Friday at 12:01 a.m. Pacific Time, and shipping estimates have remained at 5-6 weeks since a few hours after that time.