MacRumors conducted a brief poll on Twitter today that asked all of our followers to select which iPhone X color and storage capacity they plan to pre-order later this week, and the results are now in.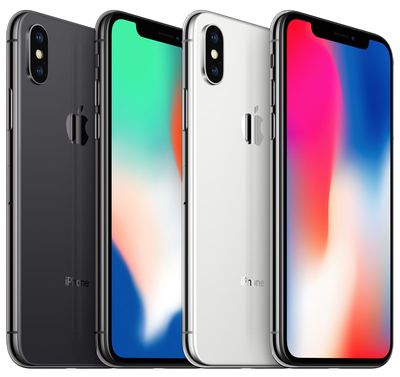 As a refresher, the iPhone X comes in Silver and Space Gray, with 64GB or 256GB of storage for $999 or $1,149 respectively.
The most popular iPhone X was Space Gray with 256GB of storage, which was the model of choice for 39 percent of respondents and very likely could be the configuration that faces the tightest supply at launch.
Which iPhone X model do you plan to pre-order? — MacRumors.com (@MacRumors) October 24, 2017
Historically, many customers have always opted for the iPhone in some variant of gray or black with the most storage available. Last year, for example, the model in tightest supply was the iPhone 7 Plus in Jet Black with 256GB of storage.
The runner-up was the Space Gray model with 64GB of storage, which received 30 percent of the over 6,500 votes received. Combined with the 256GB model, Space Gray was the color of choice for just over two thirds of users.
Silver was the less popular choice. 14 percent of users said they plan to pre-order the 64GB model, while 17 percent are leaning towards the 256GB model, in that color. Of note, this year's Silver model has black front bezels.
Customers looking to pre-order any iPhone X for potential launch day delivery may have the best luck choosing the Silver and 64GB combination, but that's assuming that Apple has the same number of units available for each configuration.
While the poll results are interesting from a high level, they aren't very scientific. We don't have any demographics about the users who voted, and it's impossible to say how many respondents will actually follow through with a pre-order.
iPhone X pre-orders begin Friday at 12:01 a.m. Pacific Time. The first deliveries to customers and limited in-store availability begin November 3.