BNZ, aka Bank of New Zealand, plans to begin offering Apple Pay in the near future, reports New Zealand site
Stuff
. When Apple Pay support is implemented, BNZ customers
will be able to use
the Apple Pay service with their BNZ Advantage Visa credit cards and BNZ Flexi Debit Visa cards.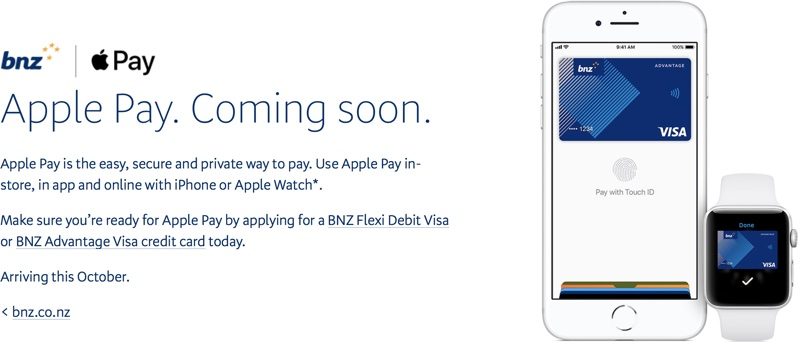 BNZ director of products and technology David Bullock said BNZ is planning to offer support for Apple Pay following feedback from customers. "More and more retailers are accepting it," he told
Stuff
. "There's a fairly high acceptance rate in New Zealand.
Apple Pay
launched in New Zealand
in October of 2016 in partnership with ANZ, and at the current time, Apple Pay is only available to ANZ customers.
BNZ does not have a set date for the release of Apple Pay, but expects the feature to become available later in the month of October.