Eternal Storms Software today updated its popular drag and drop Mac app Yoink with several improvements, including clipboard support.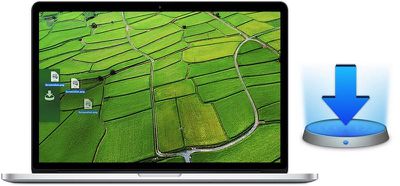 Mac users can now add the contents of their clipboard to Yoink by opening the app's dropdown menu from the menu bar and clicking "Add from Clipboard." If you copy an image from a website, for example, you can essentially paste it into Yoink and it will appear as a TIFF file that can be dragged and dropped.


Alongside clipboard support, PopClip can now be integrated with Yoink after installing a plugin in the app's advanced preferences.
Yoink 3.4 has improved compatibility with several apps, including Messages and Mail on macOS High Sierra, Parallels, ForkLift, Keka, Horos, and JPEGmini. The update also fixes a bug in macOS High Sierra where performing a dragging gesture would sometimes result in files being selected in Yoink.
Yoink, first released in 2011, is a popular drag and drop helper for Mac. When you drag a file, the app pops open along the edge of the screen as a convenient place to drop the file. Yoink will hold on to the files you drag into it until you drag them out again, freeing up your mouse to navigate more easily.
Yoink 3.1
Yoink 3.4 is available now on the Mac App Store [
Direct Link
] as a free update for existing users. The app costs $6.99 for new users.