Study Finds Significant Number of Macs Running Out-of-Date Firmware Susceptible to Critical Exploits
A new research paper from Duo Security, shared by Ars Technica, reveals that a significant number of Macs are running out-of-date EFI versions, leaving them susceptible to critical pre-boot firmware exploits.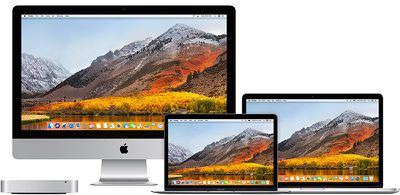 The security firm analyzed 73,324 Macs used in production environments and found that, on average, 4.2 percent of the systems were running the incorrect EFI version relative to the model and version of macOS or OS X installed.
The percentage of incorrect EFI versions varies greatly depending on the model. The late 2015 21.5" iMac had the highest occurrence of incorrect EFI firmware, with 43 percent of systems running incorrect versions.
EFI, which stands for Extensible Firmware Interface, bridges a Mac's hardware, firmware, and operating system together to enable it to go from power-on to booting macOS. EFI operates at a lower level than both the operating system and hypervisors, providing attackers with a greater level of control.
Successful attack of a system's UEFI implementation provides an attacker with powerful capabilities in terms of stealth, persistence, and direct access to hardware, all in an OS and VMM independent manner.
Duo Security found that 47 models capable of running OS X Yosemite, OS X El Capitan, or macOS Sierra, for example, did not have an EFI security patch for the Thunderstrike exploit publicly disclosed nearly three years ago.
The research paper noted that there seems to be something interfering with the way bundled EFI updates are installed alongside macOS, while some Macs never received EFI updates whatsoever, but it doesn't know exactly why.
There seems to be something interfering with the way bundled EFI firmware updates are getting installed, leading to systems running old EFI versions. We are not able to give an exact reason why, but there are significant discrepancies between the firmware version that is actually running on real world production systems and the version that is expected to be running, given the OS build. This means that even if your Mac is still receiving security patch support, there is a non-trivial chance that your system is not running the latest version, even though you thought it was installed.
While its research paper is focused on Apple, Duo Security said the same if not worse EFI issues likely affect PCs running Windows or Linux.
In response to the research paper, Apple said it appreciates the research on the industry-wide issue and noted that macOS High Sierra automatically validates a Mac's EFI on a weekly basis to ensure it hasn't been tampered with.
We appreciate Duo's work on this industry-wide issue and noting Apple's leading approach to this challenge. Apple continues to work diligently in the area of firmware security and we're always exploring ways to make our systems even more secure. In order to provide a safer and more secure experience in this area, macOS High Sierra automatically validates Mac firmware weekly.
In a related blog post, Duo Security said users should check if they are running the latest version of EFI on their Macs, and it has released a tool to help do so. It also recommends updating to the latest version of macOS High Sierra.