4K iTunes Content Limited to Streaming Only, No Downloads
Apple has updated its iTunes Store on iOS devices and the Apple TV with plenty of 4K movies ahead of the launch of the Apple TV 4K, but as made clear in a recent support document, 4K content from Apple can be streamed, but not downloaded directly on a device.
According to Apple, customers can download a local copy of an HD movie, and on occasion, HD movies that support HDR and Dolby Vision, but 4K movies are not available for download and thus can't be watched without an internet connection.
You can download a local copy of an HD movie, and you might be able to download HDR and Dolby Vision versions, but you can't download a 4K version.
That means customers who have had their previously-purchased iTunes movies upgraded from HD to 4K at no cost can stream those movies in 4K, but can only download HD versions. Newly purchased content is also restricted from download.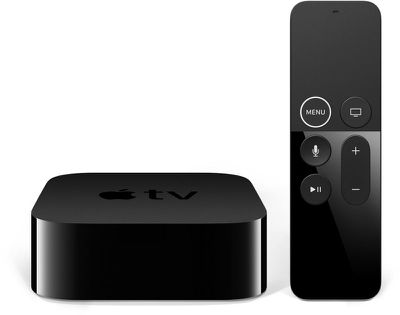 It's not clear why Apple is not allowing customers to download 4K content onto their devices, but it could potentially be a licensing issue. Apple is providing 4K content at the same price as HD content, though movie studios were rumored to want to charge more. It's also possible it's a local storage issue, as 4K movies have large file sizes.
To stream 4K content to the new Apple TV 4K, Apple recommends a minimum speed of 25Mb/s, according to the support document. If an internet connection isn't fast enough, Apple will downscale the video quality.
In addition to the download restriction, one other major negative surfaced today -- the 4K Apple TV does not support 4K content from YouTube at this time. YouTube streams its 4K content using a VP9 video format, a codec the Apple TV does not support. The 4K Apple TV is limited to H.264, HEVC (H.265), and MP4.
Netflix and 4K content from other streaming services is supported, however, and Apple has promised 4K content from Amazon Prime Video will be available when the app launches later this year.
The first Apple TV 4K orders will begin arriving to customers on Friday, September 22, the official launch date of the device.