New Apple File System Coming in macOS High Sierra Won't Work With Fusion Drives
When macOS High Sierra is released to the public next week, the new Apple File System (APFS) feature will be limited to Macs with all-flash built-in storage, which means it won't work with iMacs and Mac minis that include Fusion Drives.
Macs with Fusion Drives were converted to APFS during the beta testing process in the first macOS High Sierra beta, but support was removed in subsequent betas and not reimplemented.
With the release of the Golden Master version of the software, Apple has confirmed APFS will not be available for Fusion Drives and has provided instructions for converting from APFS back to the standard HFS+ format.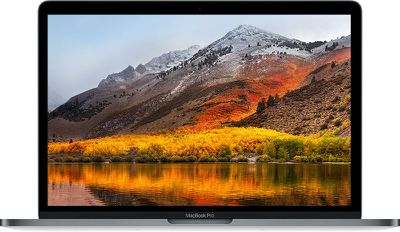 Public Beta testers who had a Mac with a Fusion Drive converted to APFS will need to follow a long list of instructions to convert back to HFS+, including making a Time Machine Backup, creating a bootable installer, and using Disk Utility to reformat their Macs and reinstall macOS High Sierra.
Apple on September 5 published a support document confirming compatibility. When customers with an all-flash machine upgrade to macOS High Sierra install the update next week, their drives will be converted to AFPS. Apple explicitly says "Fusion Drives and hard disk drives aren't converted."
Apple says APFS will not be supported on Fusion Drives "in the initial release of macOS High Sierra," which suggests support could be added for Fusion Drives at a later date after lingering bugs are worked out.
Apple File System is a more modern file system than HFS+ and is optimized for solid state drives. It is safe and secure, offering crash protection, safe document saves, stable snapshots, simplified backups, and strong native encryption.


It's also more responsive than HFS+ with features like instant file and directory cloning, fast directory sizing, high performance parallelized metadata operations, and sparse file writes.
Apple plans to release macOS High Sierra on Monday, September 25.