Apple Takes Early Step Towards iPhones With 'Above 12-Megapixel' Rear Cameras
Apple reportedly has booked production capacity for "above 12-megapixel" camera lens modules at a new factory being built by smartphone lens maker Largan Precision in Taichung, Taiwan, according to DigiTimes.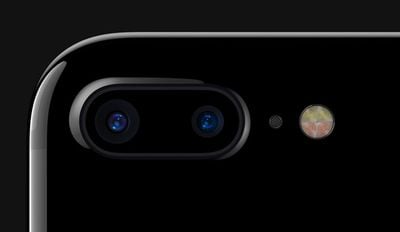 The report, citing "market rumors," claims Largan is the only supplier that can meet Apple's minimum yield rate. The new factory is reportedly designed to accommodate monthly production of 600 million lens modules.
Largan will allegedly start production in October 2017, suggesting the camera lens modules could be destined for future iPhone models released in 2018 or later, rather than the so-called iPhone 8 this fall.
It is widely rumored that the iPhone 8 will have a vertically-aligned dual-lens rear camera, with optical image stabilization for both the wide-angle and telephoto lenses, but no credible rumors have surfaced about its quality.
Apple improves its iPhone cameras each year, so an increased megapixel count of some kind is certainly still possible this year.
Apple's latest iPhone and iPad models, including the iPhone 7, iPhone 7 Plus, 10.5-inch iPad Pro, and 12.9-inch iPad Pro, are all equipped with 12-megapixel rear-facing cameras and 7-megapixel front-facing cameras.
Keep in mind that megapixels don't always matter, as even a TV or monitor with 4K Ultra HD resolution of 3,840×2,160 pixels only has roughly 8.3 megapixels, which isn't enough to display a 12-megapixel photo at full resolution.
Nevertheless, if this rumor is accurate, then perhaps we'll see an iPhone with a 16- or 18-megapixel rear camera or higher in the future.