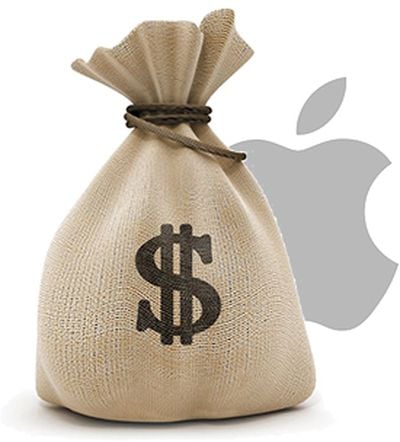 As Apple prepares to launch a new line of iPhones next week, the company is selling another round of bonds to further fund share buybacks and dividends, reports Bloomberg. Apple plans to offer $5 billion of debt in four parts to raise cash for its current capital return program.
The iPhone maker is offering $5 billion of debt in four parts, after dropping a two-year floating rate component, according to a person with knowledge of the matter. The longest portion of the sale, a 30-year security, may yield 1.1 percentage points above Treasuries, down from initial talk of around 1.25 percentage points, said the person, who asked not to be identified because the deal is private.
In August, Apple CFO Luca Maestri said Apple had completed $222.9 billion of its $300 billion capital return program, which is set to last through 2019. That figure includes $158.5 billion in share repurchases.
At the beginning of July Apple held over $261.5 billion in cash and marketable securities, but approximately 94 percent of that money is held overseas. It would cost Apple upwards of 35 percent in taxes to repatriate its overseas cash, so Apple uses debt markets to raise money more cheaply.
Apple's upcoming bond sale follows $7 billion in debt raised in a six-part bond sale in May of 2017.