In early 2016, AT&T began its first test of a fixed wireless 5G cellular network within Austin, Texas and expanded that test to new local businesses this past June, including a car wash, an apartment unit, and a church. Today, the carrier announced that its test of next-generation 5G cellular connectivity will be expanding to new businesses and residential customers in three new U.S. cities by the end of 2017: Waco, Texas; Kalamazoo, Michigan; and South Bend, Indiana.
AT&T noted back in 2016 that the 5G trials introduced download speeds in gigabits per second, improving upon the normal megabits per second that customers on current wireless networks see, allowing 5G customers to "download a TV show in less than 3 seconds." In today's press release, AT&T said that it has seen speeds up to 1 gigabit per second in Austin, and latency rates "well under 10 milliseconds." In 2016, the carrier predicted 5G latency at somewhere between 1 to 5 milliseconds.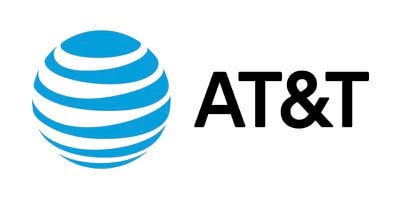 In the Austin apartment unit, AT&T set up a fixed wireless 5G home with various apps running simultaneously on the same connection, with usage centering on streaming DIRECTV NOW, 360-degree video, and international video calls without lag. While the test remained at fixed locations in Austin for over a year, AT&T said that its findings demonstrated "how people can live, work, and play in a connected home of the future."
AT&T said that its findings in Austin will help during the expansion to the three new cities, with new insights gained into millimeter wave performance and propagation, and how obstructive objects (foliage, buildings, etc), the weather, and device placement can impact the 5G signal in the real world. As with other carriers, AT&T's 5G test data is being contributed to the 3rd Generation Partnership Project (3GPP), a group of telecommunications organizations that oversee the development and maintenance of major communication networks.

"In Austin, we see all types of weather and substantial foliage," said Marachel Knight, senior vice president, Wireless Network Architecture and Design, AT&T. "Taking our fixed wireless 5G trials out of the lab and into the real world helps us learn important factors about mmWave and 5G. And in doing so, we're learning how to better design our network for the future."
As it expands, the carrier said it will apply the knowledge it gained from the Austin tests, while also increasing the number of participants and expanding the physical footprint of the 5G network trials in each new city, hinting at much larger tests coming to Waco, Kalamazoo, and South Bend. In these three cities, trial participants are said to potentially include universities, hospitals, churches, restaurants, and other small businesses, bringing the ability to stream live TV and experience faster broadband services over the 5G connection.
AT&T will continue to test both fixed and mobile wireless solutions based in the millimeter wave spectrum in these field trials, and in closed "testbed" settings. The goal for the new expansion is to "help speed up" the deployment of new 5G network standards, with AT&T hoping that this deployment will happen as soon as late 2018. AT&T is working with Ericsson, Samsung, Nokia, and Intel during these trials, which also includes a test location in Indianapolis as of July, 2017.
Sprint, T-Mobile, and Verizon have also announced interest in 5G networks, with Sprint saying its own wide-scale 5G network will launch by 2019, and T-Mobile aiming for nationwide 5G coverage by 2020. Of course, all of this progress hinges on the 3GPP first completing the 5G Release 15 standard. According to AT&T, once Release 15 is out then 5G-supported "commercial equipment" will be available within six months.