Apple this week announced that two of its retail stores, located at Village Pointe in Omaha, Nebraska and South Hills Village in Pittsburgh, Pennsylvania, will reopen Saturday, September 2 at 10:00 a.m. local time. Both locations have been closed for renovations for the past several weeks.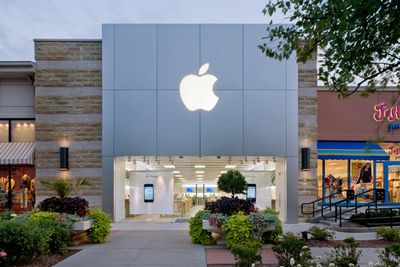 Apple's old Village Pointe store in Omaha, Nebraska
Apple Village Pointe will remain located on Davenport Street in an expanded storefront. The additional space should be a welcomed change for both the store's employees and customers, as foot traffic to Apple stores has undoubtedly increased since the location originally opened in September 2006.
Apple South Hills Village will relocate to a different unit within the shopping mall, and it will likely gain some extra square footage as well.
Each store has received a makeover based on Apple's next-generation retail design, which typically includes wide, open spaces with some combination of large glass doors, sequoia wood tables and shelves, large video screens for Today at Apple sessions, and light boxes spanning the length of the ceiling.
All new Apple Stores opened since September 2015 have been based on the new design language, including flagship-tier locations such as Apple Union Square in San Francisco and Apple World Trade Center in New York City. Apple has also renovated over 40 other stores to reflect the newer aesthetic.