September 12 Date 'Nearly Locked In' For Apple's iPhone Event
Apple is aiming to hold its annual iPhone event on Tuesday, September 12, TechCrunch reported today, confirming information shared yesterday by The Wall Street Journal.
According to TechCrunch, the September 12 date is "nearly locked in," but may hinge on whether Apple is able to complete work on the Steve Jobs Theater at its new Apple Park campus in time. Construction on the theater is still underway, but Apple is said to want to inaugurate the theater with the launch of the iPhone 8, its most radically redesigned iPhone in years.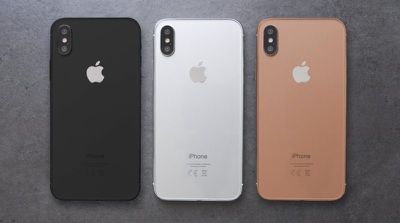 Because media invites often go out 7 to 10 days before a major event is held, Apple has very little time to make a decision on where the event will be hosted, if a decision has not been made already. With Labor Day coming up next Monday, Apple will need to send out invites by the end of this week or on Tuesday, September 5 at the latest if the event is to be held on September 12.
Should the 1,000 seat Steve Jobs Theater not be completed in time, Apple could elect to use the Bill Graham Civic Auditorium in San Francisco, where several past iPhone events have been held. There's nothing on the auditorium's schedule for the week of the 12th, so it remains a possibility.
With September approaching, it won't be long before Apple's plans are confirmed. If Apple does hold an event on September 12 -- and it's unlikely the event would be pushed beyond that date -- the new iPhones could see an official launch on Friday, September 22. If Apple accepts pre-orders, sales could start a week ahead of launch on Friday, September 15.
Apple's 2017 iPhone event will be its biggest in years thanks to the launch of a redesigned OLED 5.8-inch iPhone with an edge-to-edge display, inductive charging, facial recognition, and dozens of other new features. The new high-end device will launch alongside two standard but also redesigned devices in typical 4.7 and 5.5-inch sizes.
Apple is also expected to unveil a new 4K Apple TV and a third-generation Apple Watch with LTE at the event.