Upcoming Amazon Prime Video App for Apple TV May Not Be Ready for September Launch
At its Worldwide Developers Conference in June, Apple announced that an Amazon Prime Video app would be coming to the Apple TV later this year.
No release date was given, but Apple's September iPhone event seemed like an ideal time for the app to see an official release. Unfortunately, that may not happen. In a piece on Apple's troubles establishing TV-related deals, Recode says that according to its sources, the app may not be live in time for debut at the iPhone event.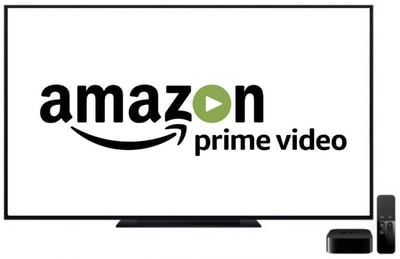 An Amazon Prime Video app is something that Apple TV owners have desired for years, as it is one of the only major streaming video services absent from the set-top box.
With no targeted launch date on the horizon, it isn't clear when the app will see a launch, but we can expect it before the end of 2017 based on Apple's initial announcement.
While an Amazon Prime Video app may not launch at Apple's September event, Apple TV enthusiasts do have one product to look forward to -- a fifth-generation TV with support for 4K HDR. The new set-top box, with an upgraded processor and perhaps other upgraded features, is set to launch in September alongside new iPhones and an LTE Apple Watch.