Apple is accepting donations to the Canadian Red Cross through iTunes to help people affected by ongoing wildfires in British Columbia. The province declared a state of emergency in July.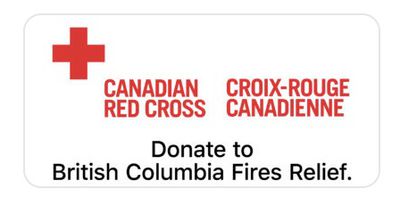 iTunes users in Canada can donate $5, $10, $25, $50, $100, or $200 with a credit card tied to their account. Apple will transfer 100 percent of the proceeds to the Canadian Red Cross, which is providing relief efforts for the wildfires.
As of August 6, the BC Wildfire Service said 132 wildfires were currently burning in the province, with a total of 900 wildfires since April 1. As of August 9, over 3,600 personnel were working to fight the fires, which have forced some residents to evacuate due to dangerous conditions, including poor air quality.
Apple says iTunes credit cannot be used to make a donation. The fine print also says donations may not qualify for a tax deduction.
Apple routinely accepts Red Cross donations through iTunes for natural crises, including wildfires in Fort McMurray, Alberta last year.
Via: iPhone in Canada