Apple May Replace Some Original Apple Watch Models in Need of Repair With Series 1 Models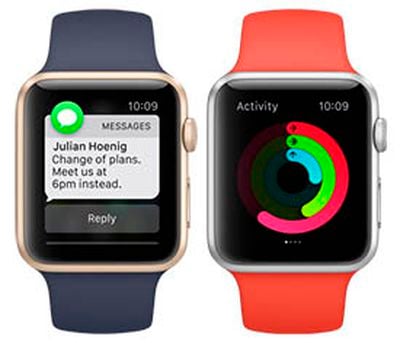 Apple today informed retail store employees and Apple Authorized Service Providers that some original first-generation Apple Watch models that require repairs can be replaced with Series 1 Apple Watch models.
The substitutions are limited to aluminum Apple Watch models in Silver, Space Gray, Gold, and Rose Gold, and are only available in some countries, which were not specified in Apple's directive.
In some countries, Apple Watch Aluminum (1st generation) parts (in all colors) may be substituted with Apple Watch Aluminum (Series 1) parts. The parts substitution should now be working properly in MobileGenius and Repair Central.
Apple Watch Series 1 models, which were introduced alongside the Series 2 Apple Watch in September of 2016, are nearly identical to original Apple Watch models, with the exception of the processor. In Series 1 Apple Watch models, there's an upgraded dual-core S1P chip, which is similar to the S2 chip in the Series 2 but without GPS capabilities.
Original Apple Watch models are no longer covered by Apple's one-year warranty, but customers who purchased AppleCare for their watches are still eligible for no-cost repairs of manufacturing issues for two years from the date of purchase.